I confess…I've been ruined by Independent Body Parts moving all around. Have you?
When I first started writing, I didn't know this phenomenon even existed. The fact that these body parts had effectively detached themselves from their rightful location so they could go about doing all sorts of actions—all by themselves—had me flabbergasted. I'm a registered nurse. How did I not know this was happening?
Now that I'm overly aware of this epidemic, I believe I can prevent many unnecessary visits to the emergency room and significantly reduce those very long wait times. But for now, I will stick to the serious matter at hand. The visions. The ones that occur each time I find independent body parts living in the pages of a book.
Reading was so much better before my brain started releasing the images that follow a line like his nose ran down my shoulder.
Do you see it? A detached nose with stick-figure legs and clown shoes running down a shoulder as if trying to escape the latest virus that is causing the cold of the century?
He must be on his way to the ER.
Quick.
Cue some music from Mission Impossible and…
Stop. That. Nose.
I work hard at neutralizing free-willed body parts in my stories, even though I find them in nearly every book I read. And because of that, I often ponder whether I should give in to the Free-Movement movement—like so many other authors have—and let those body parts do whatever the heck they want. However, a rational part of me is afraid that if I did, those body parts would team up with other body parts and beat me upside the head. In which case, I'd have to adopt a new motto like:
When life knocks you down, get up like the Adams Family hand, get your fingers flying in whichever direction you please, and never give up.
In the Emerging From Darkness trilogy, Jessica Winters and Matthew Moi never give up. With effort and determination, they move beyond each of their dark pasts, find true love, and fight for the beautiful future they so very much deserve. Unfortunately, someone out there isn't pleased with Jessica and that someone makes it very clear that Jessica's life is in danger. Aware of the situation, Matthew vows to stop at nothing to keep the love of his life safe. But can he, especially when he doesn't exactly know what it is he's protecting her from?
Here's the blurb for Seeking Hope (Emerging From Darkness Book 3):
I'd been given promises in the past, all of which were broken.
Inevitably, they broke me.
I wouldn't let those broken promises stop me from believing in new ones, though.
I couldn't.
Matthew Moi was different.
His dimpled smile and witty sexual banter has held me spellbound since day one.
Falling in love with him came easy.
Marrying him—a dream come true.
Now, he wants something I'm not sure I'll ever be ready for.
As I struggle, he faithfully remains at my side.
Through it all, his protective nature shields me from an evil I didn't see coming.
Together, we have it all—love, passion, trust.
Apart, the possibilities are endless, even death.
*Seeking Hope is the final book in the Emerging From Darkness trilogy, and as such, is not intended to be a standalone. The trilogy reads as: Seeking Love, Seeking Redemption, & Seeking Hope. Follow Jessica and Matthew's captivating and steamy love story from the beginning—start the trilogy for FREE today!
Excerpt:
For the first time in a long time, I had an itch to do something ridiculous—two things, in fact. One was the reason I was sitting in the back of a musty old van. The other might just be the solution to my Holly problem.
At least I hoped so, because while my mind should have been racing with thoughts of my upcoming wedding, it wasn't. Instead, I was thinking of my best friend. Problem was, no matter how I launched my plan to help Holly move beyond her commitment issue with Burdick, it wasn't going to go over well. And the more I thought about her, the more I dreaded the growing possibility of a headache. I'd just gotten over a nasty headache and was now attempting to shake off the likelihood of another when the van rolled to a stop and the driver's voice muttered in the distance.
"We're here."
Okay, Jess. You've got your plan and it's a good one.
I was about to remind myself to stick to said plan when the driver hopped out and moved to my side of the van, his open door ushering in a blast of autumn air that chilled my skin. I shivered and scooted to the edge of my seat, waiting for what was to come next. The shrill of metal sliding over metal pierced my ears as the door slid open, and rough skin wrapped a secure hold on my wrist. This was it.
"End of the line." His gruff tone registered somewhere between the brief time it took him to pull me out and when his tall, burly features came into full view. He snickered as I pulled the hem of my pullover down and worked to smooth it out. Judging by the way his eyes scanned up my body, I presumed his outburst had everything to do with my appearance. After all, this was the first time I'd pieced together an outfit for such an outdoorsy occasion. Eventually, he calmed and took my hand, turning it palm up. "You don't want to forget this."
Instinctively, my fingers clasped a tight grip around the cold steel as I stood, staring down at the black metal, hoping I'd do it right. I'd never held a gun before. They all made me nervous. Fact was, with a gun in the wrong hands, things could quickly turn ugly.
I knew all about ugly.
Drawing my attention his way, the driver stretched a tattooed arm, pointed a finger, and then offered his last words of advice. "Never give up."
Book Trailer: https://www.youtube.com/watch?v=DsWjZv9ZGQ8
Buy links:
Amazon US: https://www.amazon.com/dp/B01HQU6B22
Amazon UK: https://www.amazon.co.uk/Seeking-Hope-Emerging-Darkness-Book-ebook/dp/B01HQU6B22?ie=UTF8&*Version*=1&*entries*=0
Barnes & Noble: http://www.barnesandnoble.com/w/seeking-hope-jm-maurer/1123600085?ean=2940152945317
Kobo: https://store.kobobooks.com/en-us/ebook/seeking-hope-2
iBooks: https://itunes.apple.com/us/book/seeking-hope/id1120300183?mt=11
GooglePlay: https://play.google.com/store/books/details?id=VeuODAAAQBAJ&sticky_source_country=US
All Romance: https://www.allromanceebooks.com/product-seekinghopeemergingfromdarknessbook3-2052848-149.html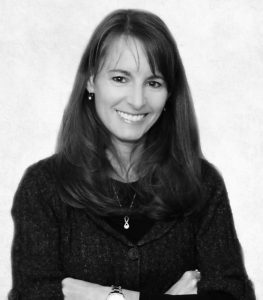 Author Bio:
J.M. Maurer is the author of the Emerging From Darkness trilogy. She started working as a registered nurse in the Pediatric Intensive Care Unit where she cared for critically ill children, transported them from outlying hospitals, and even picked up overtime hours treating patients of all ages while inside a hyperbaric chamber. Holding a Bachelor's degree in nursing, she loves to write about strong characters and their struggles in life.
When not writing, you can find her spending time with family and friends, exploring the outdoors, or attempting most any sport. She resides in Chicago with her husband and son.
Social Media Links:
Website: http://jmmaurer.com
Facebook: https://www.facebook.com/JMMaurerAuthor
Twitter: https://twitter.com/JMMaurer1
Goodreads: bit.ly/GoodreadsJMMaurer
Amazon Author Page: bit.ly/AmznJMMaurer