From the moment a cave man, gored by a mastodon, gazed up adoringly at the cave woman rubbing his wound with medicinal frog slime, love has flourished in medical settings.
 Handsome men in white coats (or blue scrubs). Sharp-eyed women who wield a scalpel with a steady hand. Life-and-death issues and babies on the way, whether long-sought or unexpected—these are the stuff of riveting romantic drama.
My interest in medical fiction grew in part from personal experiences. My father spent many years as a small-town doctor, and delivered my brother and me at home. Later, as a reporter for a newspaper and the Associated Press, I was drawn to stories about medical discoveries and developments.
When my husband and I got ready to start a family, we ran into problems. Like it or not, I was researching the latest fertility techniques in person. I'm happy to report that, ultimately, I gave birth to two healthy sons and a number of romance novels about fertility treatments, babies, couples, and the hopes and dreams that bind them.
In writing medical romance, research is vital. The Internet has been tremendously helpful, as has the wealth of books by doctors, nurses and other professionals. I'm fortunate to have several friends who fact-check my books, including an obstetrical nurse. Another friend, forensics expert D.P. Lyle, M.D. (author of Forensics for Dummies), answers my questions in detail.
In addition to romances, I write medical mysteries. I rely upon my years as a police reporter, on considerable research, and on another friend who's a retired sheriff's investigator.
Although I had written about doctors and nurses previously, my longest series is Safe Harbor Medical®. It began with a three-book proposal for Harlequin about a California hospital remodeled to focus on women's issues and fertility treatments. With each novel featuring a different couple falling in love, the series grew to encompass 17 books plus a spin-off mystery series, which I'm self-publishing.
I'm currently reissuing some of the romances as ebooks, and am happy to put the first of the series, The Would-Be Mommy, on sale for 99 cents this month. Plus, I recently published the second Safe Harbor Medical Mystery, The Case of the Surly Surrogate.
My characters and settings have become so real to me, I sometimes forget that I made them up. I hope you'll find them real, too!
Blurb for The Would-Be Mommy:
Babies, babies, everywhere! When journalist Ian Martin stirs up trouble with his story about a hospital welcoming abandoned babies, the roguish reporter accidentally ignites a firestorm around public relations director Jennifer Serra. Now she faces losing her heart to a baby she can't keep, and losing her job because of a scandalous secret. Cataromance.com called this a "brilliantly moving story."
Excerpt from The Would-Be Mommy:
He located Jennifer Serra outside the auditorium. Dark hair tumbled appealingly from a knot atop her head, and the exotic tilt to her dark eyes intrigued him, as did a hint of sadness that made him wonder what secrets she harbored. But although he was known as much for digging into personalities as for rooting out facts, Ms. Serra wasn't his target
tonight
. Too bad.
"Mr. Martin!" Her full mouth perked into a smile. "We're almost ready to start the press conference."
"Actually, I'd like to talk to someone first."
"Who?"
"That's what I'm trying to figure out."
Her chin came up. "Anything I can do to help, I'd be glad to."
She shouldn't make tempting offers like that, Ian reflected. On the other hand, being helpful was her job. "Who's the most ticked-off doctor at this hospital?"
"I'm sorry?" Her expression turned wary.
"The one who makes trouble." Kind of like I do.
She swallowed. He'd scored a direct hit, Ian could tell. "We're a team here," she responded gamely.
"And it's your duty to say so. But we both know better." He stretched out an arm and leaned against the wall, deliberately fencing her in. She'd either have to retreat or duck beneath his arm to escape. "A giant corporation buys a community hospital and turns it into a money-making machine. That's got to rub somebody the wrong way."
His peripheral vision caught his photographer's approach. Jennifer's face tightened at the sight of the camera, but with what must have been considerable effort, she relaxed into another smile. "If anyone's unhappy, you can hardly expect her to show up at an event like this."
"Her?" So there was someone.
Jennifer adjusted the short, fitted jacket she wore over a figure-skimming dress. Ian assumed that bought her a moment to regain control and find the appropriate glib answer. Sure enough, here it came: "Mr. Martin, this is a wonderful facility that brings hope to couples struggling to start a family."
"Of course it does." He filed a mental note to sniff out the disgruntled doctor later, but
tonight
he needed another angle. "Do you have children?"
"No, not yet." There it was again, that trace of sadness.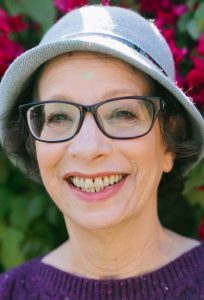 Author Bio:
USA Today
bestselling author Jacqueline Diamond has published 102 books, including romantic comedies, medical romances, Regency romances and mysteries. A former Associated Press reporter, Jackie has been honored with a Romantic Times Career Achievement Award and is a two-time Rita Award finalist. She and her husband live in Southern California. You can learn more about her at
www.jacquelinediamond.com
and visit her on Facebook at Jacquelinediamondauthor.
Also available on B&N, Kobo, iBooks and Smashwords.