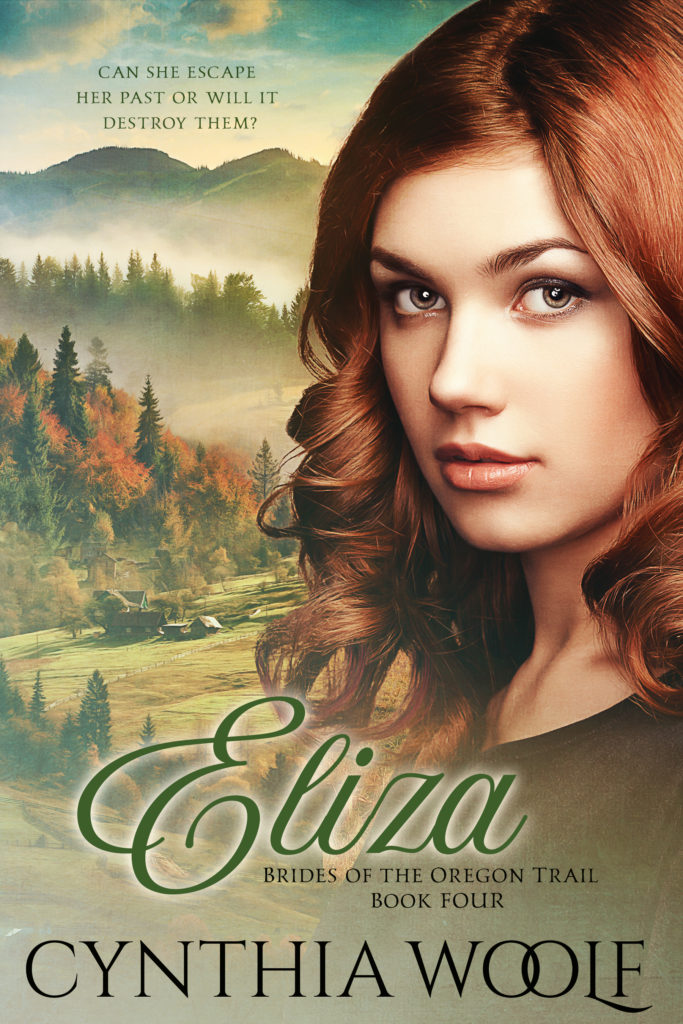 Eliza Tanner has a past she hopes to hide and she hopes to escape. When she finds an abandoned baby out in the wilderness, she immediately falls in love with the child and is determined to raise her and give her all the things, including love that she never had.
Here is the blurb for Eliza:
Avoiding love and entanglements has been easy for Hank Barringer since losing his wife and young son to influenza. An outrider on the wagon train, his only job is to keep the mail order brides and passengers safe until they reach their destination. Then he meets Eliza Tanner. She's different than other women. Seemingly fearless—her feisty manner disrupts his well-ordered idea of how a woman should behave. He doesn't approve, so why can't he stop thinking about her?
Eliza has secrets and a past that could destroy any chance she has of building a new life. When an opportunity arises to join a wagon train full of mail-order brides headed to Oregon City, she flees from her old life. Little does she know that danger from her past stalks her, or that a killer's obsession will be strong enough to follow her to the other side of the country.
When Eliza's past catches up with her, she'll need a real hero…a man who can accept the truth, and love her despite the circumstances of her past.
Amazon Link: https://www.amazon.com/Eliza-Brides-Oregon-Trail-Book-ebook/dp/B07VKQ7KC9/