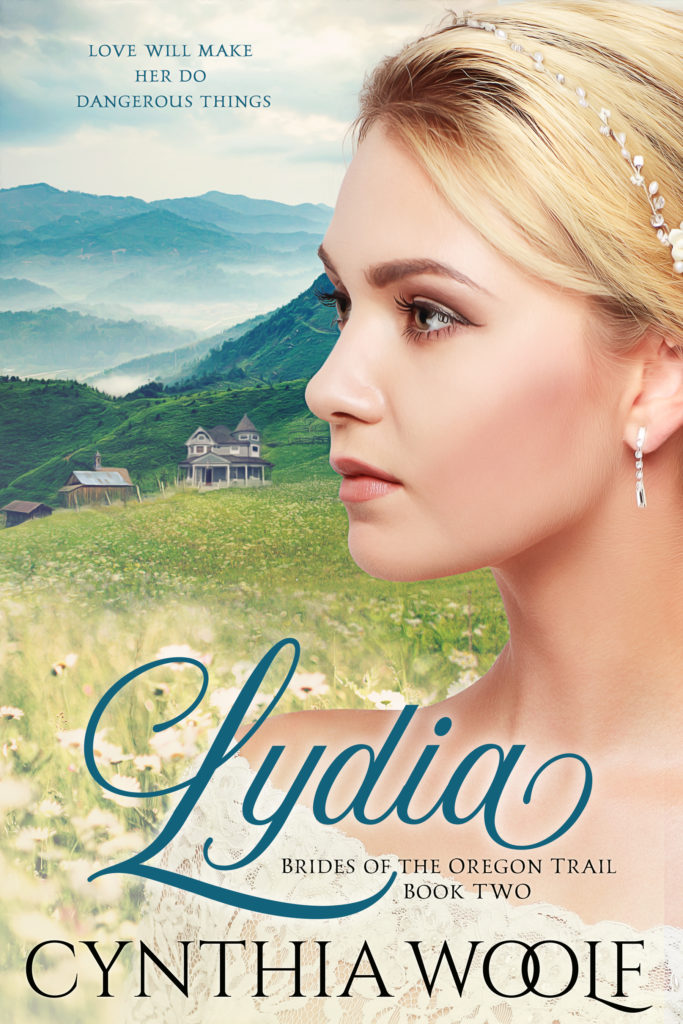 Welcome to my blog. Here you will find out about my new books and those of friends of mine whose books I believe you will like.
My newest book is Lydia, Brides of the Oregon Trail, Book 2. Lydia Granger is a mail order bride who gets a shock when she arrives in Oregon City. She's the most kind hearted woman you'll meet and she loves animals. Here is the blurb for Lydia.
Lydia Granger thought she left a life of struggle and poverty behind. As a mail-order bride on her way to Oregon City, a secure future is assured. But when the wagon train arrives in Oregon City, she discovers her fiancé is dead and her dream of a safe future is shattered. Moments after her dream is stolen from her, a gift arrives. Her wealthy fiancé left her everything he had. Life for Lydia should be easy, but the truth is much darker and more terrifying than she could imagine, for her fiancé's death was no accident, and the man who took his life wants everything, all the dead man's riches.
Detective Max Caldwell lost his wife to a brutal killer, a man who will stop at nothing to take what he wants from the world. He killed in Chicago. He killed in Oregon. It's only a matter of time before he strikes again. Max seeks not only justice, but vengeance for his wife's death and has no qualms about asking the innocent Lydia to help him hunt for her fiancé's murderer. Because Lydia, and her inheritance, are the bait Max will use to lure evil into the light. Too late he realizes Lydia, with her soft heart, beautiful smile, and collection of rescued animals is not only powerful enough to take down a killer, but she just might melt the ice around his heart.
Here are the links for the book should you like to purchase it.
Amazon – https://www.amazon.com/Lydia-Brides-Oregon-Trail-Book-ebook/dp/B07PZCPGQ5/ref=sr_1_fkmrnull_1?keywords=lydia+woolf&qid=1553716494&s=gateway&sr=8-1-fkmrnull
Apple – https://itunes.apple.com/us/book/lydia/id1457734223?mt=11
Barnes & Noble – https://www.barnesandnoble.com/w/books/1131015058?ean=2940161453346
Google Play – https://play.google.com/store/books/details/Cynthia_Woolf_Lydia?id=WbGODwAAQBAJ
Kobo – https://www.kobo.com/us/en/ebook/lydia-42?utm_campaign=shopping_feed_us_en&utm_source=walmarthybrid&utm_medium=cpc&gclid=Cj0KCQjw4fHkBRDcARIsACV58_GfAZPUQ568wd5sLqUKPF_Db_ErYI8DaWOGfIx1jTsYNTB4m845BEYaAtoUEALw_wcB