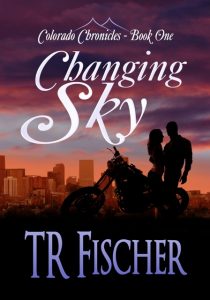 Please tell my readers a little bit about your book. 
Changing Sky is my most recent book. Skylar Biondi, a former high school math teacher now works for UPS. On her route, she crosses paths with hard-edged Army veteran Enrique Avalos, a motorcycle mechanic in charge is his late uncle's ailing repair shop. Enrique is coming off a painful divorce and Skylar is reeling from the sudden end of her engagement to marry a major league baseball player. Skylar encounters a young girl in trouble, drawing Enrique into the fray when she attempts a daring rescue.
Do you have any words of inspiration for aspiring authors?
Hmm. That's a tough one, but now that I have some hindsight, it's easier to answer. I'll focus on two things.
Learn your craft. If you're not good at basic grammar and sentence structure, get Painless Grammar  and Painless Writing. I'm actually skilled at the basics but those books have been helpful for things I forgot, or gaps that needed to be filled. (Like how to use lie, lay, and lain. Oy!) There are many ways to improve, including networking with other writers, reading books on craft, taking classes and getting honest feedback on your work.
We all start out in a unique place. I had no formal training in writing, so once I got the bug to write a book I took a writing class at my local library. It was both helpful and fun and I made some good connections there.
Find the right balance between developing your unique voice and accepting feedback. Chew on it, but don't allow other's perceptions of your work to take over. Honestly, this can be a big challenge. I've known writers who are unable to see flaws in their work no matter what anyone said. I, on the other hand, took any and all input to heart. As time went by, I was able to discern what kind of input I needed and am now more discerning about whom I seek out for input. Also, my writing has improved significantly so I no longer need as much help.
Did you always know you wanted to be a writer?
No! I always loved reading but I hated writing. I'm a little rebellious (okay, not just a little) so I bucked writing assignments. They were often on subjects I had little or no interest in, or there were too many formatting rules to follow. I began writing novels on a fluke. It's been a circuitous route…and I love it. Vive la fluke!
Do you or have you belonged to a writing organization?  Which one?  Have the helped you with your writing?  How?
I joined a few online groups when I first got started but they petered out. People didn't follow through with critiques and others always asked for help at the last minute. I joined Pikes Peak Writers a long time ago and that was a great decision. I was able to attend classes on craft that were very helpful, but the biggest benefit to me was connecting with two critique groups. My writing flourished once I joined the second group. Everyone was committed and we had a great vibe. The input I received enabled me to see the weaknesses in my work so I was able to focus on those areas.
What are you currently working on?
I'm working on the second book in my Colorado Tempest series. The working title is Where There's Smoke. My main characters are a small town fire investigator and his fiancé. I currently have a total of four books planned for the series. It's been a lot of fun to write. I geek out on research and there's plenty of that required for the series.
Do you have a view in your writing space?  What does your space look like? 
I have a great view of Pikes Peak out my office window. I can also see our cattle grazing. We live out in the toolies. J Once our daughter left for college, I waited about five minutes to redo the room so I would have a writing space. It's a mix of country French wall colors and décor, including curtains in black and white toile fabric with a classic pastoral scene in lieu of sliding closet doors. There are two large windows so I get plenty of light. It's my happy place.
Excerpt from Changing Sky:
"Enrique, this is Skylar," Bill said enthusiastically, the moment she'd cleared the door.
A man behind the counter got to his feet. He had dark hair, even darker eyes. His yesterday-morning shadow was split by a brilliant smile that probably got him whatever he wanted whenever he wanted it. Gorgeous.
Suddenly the smile fell away and his golden-brown face darkened like the sky in a sudden summer storm. Skylar's steps faltered at the onslaught of black emotion that emanated from him. She blinked, filled her lungs, struggling to make sense of it. Unsure what to do and fearful she might actually turn tail and sprint out the door, she planted her feet and glanced at Bill. His face fell, his eyes signaling a silent apology. A set-up gone south?
Enrique said nothing.
Skylar slipped on her I-can-handle-this mask and maneuvered the dolly toward the counter. Bill must not know Enrique as well as he thought. He was too nice a man to have done this otherwise. As she scanned the boxes, she silently repeated what she'd said to her reflection hours before. This wasn't forever. Just until she caught her balance. Found her feet. She passed the scanner to Enrique for his signature. "Any pick-ups today?"
He grunted something that sounded like yes and scribbled his name on the small screen.
Skylar slacked one hip. "So, yes?"
His eyes, now hooded beneath a forest of dark lashes, seemed to telegraph that he didn't appreciate clear communication. "Yes," he said coolly.
Skylar wanted to clap and congratulate him for enunciating properly. But he looked to be about thirty, rather than eight. Knowing she would have to come here often, it wouldn't be wise to stir the pot any more. "Okay."
Links:
Facebook Author page: https://www.facebook.com/TRFischerAuthor/
Goodreads Author Page: https://www.goodreads.com/author/show/8445393.T_R_Fischer
Amazon author page: https://www.amazon.com/TR-Fischer/e/B00PR7C9A0/ref=sr_tc_2_0?qid=1470100721&sr=1-2-ent
Website: http://www.trfischer.com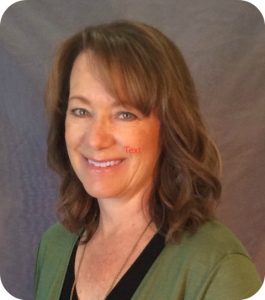 Bio:
Author of several titles, including Changing Sky and A Man Around The House, TR Fischer grew up in Colorado. After moving to California and sampling life in San Diego, San Francisco and Los Angeles, TR and her husband moved back to the Denver area. That didn't satisfy, so the city-dwellers bought some land and took up raising buffalo. Each day is an adventure, on and off the page