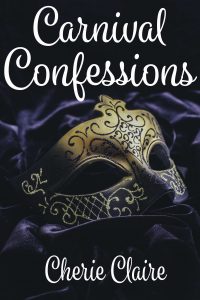 When the New Year rolls around, thoughts turn to diets and making resolutions.
In Louisiana, we start partying.
January 6 marks the Twelfth Night of Christmas, otherwise known as the Epiphany, when the Three Wise Men brought gifts to the baby Jesus. In Europe, Louisiana and parts of the Gulf South, it signals the beginning of Carnival season, which concludes on Mardi Gras, the Tuesday before Ash Wednesday and the onset of Lent. This year, Mardi Gras will be Feb. 28.
In a sense — although most people will laugh at this reference — it's a religious holiday.
"The Catholic Church licensed Carnival, which means 'farewell to flesh,' as a period of feasting before the fasting of Lent," writes Arthur Hardy in his annual "Mardi Gras Guide." "The Church also established the set date for the start of the Carnival season — Jan. 6, the Feast of the Epiphany — and the fluctuating date of Mardi Gras."
In Louisiana and parts of the Gulf Coast, we celebrate the Epiphany by enjoying King Cakes with tiny babies inside. The person who gets the baby in their piece of cake must purchase the next king cake and so it goes until Mardi Gras day. (Talk about forgoing diets!)
Carnival organizations called krewes host balls during the Carnival season with royalty and revelry, then later parade through the streets throwing beads and trinkets. There are even krewes for canines, the Krewe des Chiens Parade for Dogs in Lafayette, for instance, and the Krewe of Barkus in New Orleans.
If you want to get in the Carnival mood, try my short novella "Carnival Confessions." It's only 99 cents to download at online bookstores and free if you sign up for my newsletter on my website: http://www.cherieclaire.net/.
Here's the description of "Carnival Confessions: A Mardi Gras Novella:"
Attorney Cameron Reed is not too pleased to be paired off in a court case with Stephanie Bertrand, a New Orleans socialite whose privileged background is vastly different from Cameron's bayou upbringing. But when Cameron overhears Stephanie's boyfriend asking another woman out, he feels it his duty to tell her of her financé's betrayal.
Wearing a mask and sneaking into a Mardi Gras ball, Cameron plans to inform Stephanie of her boyfriend's tryst but never gets a chance. Instead, a tipsy Stephanie delivers a confession. Not only is she not dating the man in question, she is secretly enamored with Cameron. And because Cameron does not return the feelings, she plans to take a job in an Atlanta law firm.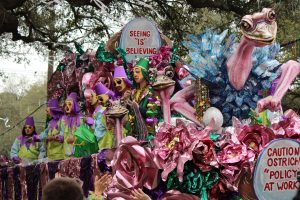 Like the wild Mardi Gras festivities, Cameron's world turns upside down at the news. But how can he make amends to the woman he nicknamed "Deb" for debutante, and convince her to remain in New Orleans — and hopefully in his arms.
BOOK DETAILS
Contemporary romance
Set in New Orleans during Carnival
A novella of approximately 7,500 words
PG-rated content: No steamy love scenes.
B&N: http://www.barnesandnoble.com/w/carnival-confessions-cherie-claire/1125279955?ean=2940156736249
Amazon: https://www.amazon.com/Carnival-Confessions-Mardi-Gras-Novella-ebook/dp/B01NBFEMQD/ref=sr_1_1?ie=UTF8&qid=1480960333&sr=8-1&keywords=carnival+confessions
Kobo: https://www.kobo.com/us/en/ebook/carnival-confessions-a-mardi-gras-novella
Apple: https://itunes.apple.com/us/book/carnival-confessions-mardi/id1181713486?mt=11
About Cherie Claire
Cherie Claire is the award-winning author of several Louisiana romances.
Originally published with Kensington, the "Cajun Series" of historical romance follows a family of Acadians (Cajuns) who travel to South Louisiana and start anew after being exiled from their Nova Scotia home. The first three books ("Emilie," "Rose," "Gabrielle,") follow the Gallant sisters as they attempt to reunite with their father (and find love) in the wilds of Louisiana and "Delphine" (Book Four) takes place during Louisiana's role in the American Revolution. The Dugas family saga continues into the 19th century with "A Cajun Dream" (Book Five) and "The Letter" (Book Six).
Cherie is also the author of "The Cajun Embassy" series of contemporary romances – "Ticket to Paradise," "Damn Yankees" and "Gone Pecan." What happens when several Columbia journalism coeds homesick for Louisiana find comfort in a bowl of Cajun gumbo? They become lifelong friends. Because love — and a good gumbo — changes everything.
Cherie's spring 2017 novel, "A Ghost of a Chance," begins a paranormal mystery series featuring New Orleans travel writer and ghost sleuth Viola Valentine.
Cherie lives in South Louisiana where she works as a travel and food writer when not indulging in Cajun culture. Visit her website at www.cherieclaire.net and write to her at CajunRomances@Yahoo.com.