How did you get started writing?
About fifteen years ago, I was sitting at home watching television when images of a teenage girl bombarded me. She was riding her bike, interacting with her family. It was strange. I could see her with vivid detail and for some reason, felt compelled to begin writing what I saw. Call it divine intervention or sheer boredom, but once I hit the keyboard, I never looked back. That story remains in my computer and will be published. One day. I've been writing ever since, making writing my full-time pursuit for the last four years.
What is your writing routine like?
I drop the kids at school in the morning, come home and begin writing. Taking a few breaks for food and housecleaning duties, I continue writing until it's time to pick them up. After school tennis practice? You'll find me in the car writing. Weekend space of time? You'll find me at the computer writing. Being a stay-at-home mom is my first priority so I try and squeeze as much writing in and around those duties whenever I can!
Where do you get the ideas for your stories?
I'd have to say I have an over-active imagination. Some days that's a good thing. Other days it can wreak havoc. Anxiety, worry, watching too much news… it can be a challenge having all those crazy thoughts banging around up there! But for writing, it's a definite plus. Writer's block is NOT one of my issues.
What is your favorite part of writing?
I love creating characters and situations. I love writing about the drama, the twists and turns of life, the challenges as well as the fun. When I'm on a roll, I can spend eight hours writing and not even blink an eye. That's a great way to make a living.
Do you have other talents? Or is there a talent you don't have that you wish you did?
Actually, it's sort of a talent. I have a huge backyard vegetable garden where I grow organic fruits and veggies. I wouldn't call myself an expert but I do enjoy it—and blog about it on my website: BloominThyme.com. It's geared mainly toward women and kids (myself and my own act as inspiration) and we try to make it fun and easy. Easy is always good when it comes to the job of gardening. Leaves more time for the fun of harvest!
What is your favorite dessert/food?
I love Bananas Foster. Recently, I discovered a restaurant that served a Bananas Foster Belgium Waffle. Talk about Heaven! Dessert at breakfast…does it get any better? Other than an early sugar surge, I can't think of anything!
If you could live anywhere in the world where would it be, and why?
I'd live in more than one place if I could, like a home in the mountains out west and a home along the beach/water in Florida. Of course, traveling between the two and visiting all the beautiful places in the US would be wonderful, as well!
Do you have any upcoming FREE promotions you would like to tell us about?
Book one in my Ladd Springs series is currently free for ereaders. Set in the eastern Tennessee mountains, the series is packed with mystery, family feuds, romance and a host of drama.  There are six books in the series but I warn you: once you read the first, you'll have to pick up the rest!!
Where can readers find you?
Readers can find me at DianneVenetta.com and on Facebook.com/DianneVenetta. I also hang out @DianneVenetta on Twitter and of course, my garden blog! BloominThyme.com. My books are available for all ereaders and print versions are available for sale via most bookstores. My new children's series will be written under D.S. Venetta
What's next for you?
In addition to book #3 in my Silver Creek series, ALL ABOUT YOU, set for release summer 2015, I'm working on a new project near and dear to my heart. It's a fiction series for children, ages 7-12, titled SHOW ME THE GREEN! Set in an around an backyard organic garden, the story follows Lexi and Jason Williams as the youngsters work their hand in the garden to win the First Annual Gardening Contest for kids. Along the way, they discover a world of excitement they never knew existed. Think: worms, bugs, animals, mystery, fun, challenges, achievement and much more. Early reviews are in and in one sentence…the kids LOVE it! My website is currently under construction, but readers can follow my Facebook page to stay-tuned for details on the upcoming spring release: www.facebook.com/DSVenetta
Excerpt from BECAUSE OF YOU…book #2 in the Silver Creek series.
Pulling her creamy wool Fedora snugly over her brow, Kinsley Fairchild sauntered across the wide swath of street and around the corner then headed for the rendezvous where her partner would be waiting. Together, they would walk down the narrow pass between buildings and into a restaurant on the next block where they would order Morel Risotto and Roasted Red Pepper Crostini, along with a side of her favorite sourdough bread and pesto. Ten minutes later, she would raise her glass and toast their victory as thousands of dollars of fur were destroyed several blocks away. Should anyone ask as to her whereabouts at seven-thirty on Friday night, Sebastian would honestly reveal them. They'd been dining at Adele's.
As she turned the corner, a thrill raced through her at the sight of him. Sebastian was leaning against the brick façade of an art gallery, deft fingers working his smart phone. He was dressed in a black overcoat and slim white jeans, pants that tapered neatly over his black shoes, the pointed ends of which stood out against the fresh fall of snow. Sebastian was total urban tech and style, his presence commanding, leading most within the organization to carry out his every bidding. Few had a passion for activism that rivaled hers, but Sebastian Wu was certainly among them.
As she neared, he looked up and the two shared a wicked smile.
"It's done," she told him, adrenaline firing through her limbs, accompanied by a rapid-fire pulse. No matter how many times she'd struck, each blow felt as exciting as the first.
"Wonderful news." Slipping his phone into an interior pocket of his coat, he offered her an elbow. "Shall we?"
Kinsley smiled. "We shall."
Snowflakes pelted their path as they walked the planned route. She leaned close, giving them the appearance no different from any young couple taking an evening stroll. The rich spice of Sebastian's cologne enveloped her, infusing her with comfort and familiarity. "It feels good, doesn't it?" she whispered. "Knowing we're making a difference?"
"Most definitely. This one will cost the shop owner thousands and send a message to every store in the town. Support for expansion will carry a steep price."
"Maybe she'll get the hint and move on to selling something less endangering."
Sebastian chuckled at her double entendre. "Let's hope, though we both know some people learn quicker than others."
But Kinsley would never give up. She was determined to close the sales channels that harmed animals, and direct the world onto a more humane path. It was a cause she had devoted her life to. Her every thought, her every move. Kinsley would pursue the cause until she changed the trajectory, changed the course of history.
It was her destiny. Someone had to give voice to the helpless. Someone had to give a damn that animals were being pushed out of their natural habitat for no other reason than the comfort and enjoyment of humans. That someone was her.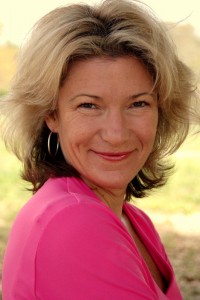 Bio:
Dianne lives in Central Florida with her husband, two children and part-time Yellow Lab–Cody-body!  When not whacking away at her keyboard crafting her next novel you'll find her in their organic garden chasing grasshoppers and plucking hornworms all while drawing wild analogies between kids and plants and men.  Definitely men.
A girl's gotta have fun, right?
When she's not knee-deep in dirt or romance, Dianne contributes garden advice for various websites and volunteers in her kids' school garden (a crazy existence to be sure). But at the end of the day, if she can inspire someone to stop and smell the roses–or rosemary!—kiss their child and spouse good-night, be kind to a neighbor and Mother Earth, then she's done all right.