My latest book is the 5th book of the Beckett Series: Profit: Utopia the Conclusion.
Matt Beckett is the Chief Financial officer for World Banking Association (WBA). Over a year ago an agency known as the HEAD group tried to take over the WBA. Matt's sister, Reagan Beckett, a member of a Federal Special Task Force took out one of the key players, a serial killer known as the Headman. Now the founder of HEAD, Andrew Phillips, is back and ready to finish what he'd started with a new and dastardly key player from the Dark web.
Matt doesn't have any desire to be involved in any cloak and dagger stuff. He'd rather leave that to the other law enforcement Beckett's. Unfortunately, it doesn't look like he'll have a choice.
Bryn Connelly is the Chief Audit Executive also for the WBA. She had been one of the Headman's targets and thought her days of danger were over. However, she finds herself working with laid back Matt Beckett, much to her dismay.
Matt couldn't be more delighted when Reagan informs him he'll be working the lovely Bryn. He's been trying to catch her eye for five years, now. However, their sleuthing quickly lands them in a precarious position.
It's up to Matt and Bryn to finish what Reagan and her team started, but can he win the lovely Bryn and save the day? Or will he lose her forever if the WBA falls into the wrong hands?
Excerpt
It was good to be away from work and all the drama. After a year and a half they—they being the FBI special terrorist task force his sister, Reagan, worked for—weren't any closer to finding who was behind the murders of three top executives of the World Banking Association, known to the world as WBA. This made it dicey for those who worked for the WBA and its five entities. Were they random murders as the media had come to believe? Or were they murders set to be the beginning of a takeover of the WBA, for God only knew the reasons, as the FBI believed?
Matt Beckett sipped his cranberry and vodka while he surveyed his family. As the syrupy sweetness hit his stomach, he grimaced at the pink liquid. Who the hell gave him this sissy drink?
"Brother, why the serious face? It's Christmas. You know, Ho, Ho, Ho, and all that huggy feely stuff." Reagan took a sip of the amber liquid in her glass.
Matt ignored her question. "How the hell did you get a grown-up drink?"
"I poured my own." Reagan glanced around the room. "Ma would kill me if I talked shop, but I suspect that's what you were thinking?"
"Yeah, it was."
Martha, the matriarch of the Beckett clan, and one-half of the Elders, joined the two, wrapped an arm around both her children, gave a hug and stepped away.
"No shop talk or you're banned from Christmas dinner."
"Ma, you can't ban me from a home-cooked meal." Matt looked down his body. "Look at me, I'm skin and bones, because I don't have a good woman to cook for me."
Martha gave him a light slug to the shoulder. "And whose fault is that, young man?"
"Yeah?" Reagan raised a brow at him and took another sip. "How's the lovely Bryn?"
Martha gasped and looked at him. Damn Reagan. Now his mother was going to hound him.
"Who is Bryn?" Martha's eyes twinkled in anticipation.
He shot Reagan a look that he hoped conveyed that she would pay. "Bryn is a woman I work with from time to time at WBA."
"She works at DIG?" Referring to one of the five entities of WBA.
He sighed, he might as well get the Q & A over with since she'd just keep at him until he gave in anyway. His mother could be like a dog with a bone.
"No, she's with Corporation of International Finance, or CIF, she's their Chief Auditor Executive." He glanced at his sister who stood sipping her drink innocently and glared. "She is a very nice person and no, before you ask, we are not seeing each other."
"Not that he doesn't want to see her, she just has better taste in men." Reagan laughed.
"Reagan, any woman would be lucky to date your brother."
Matt held in a groan. Man, he needed to get out of here. He looked to his brother, brothers-in-law, anyone to rescue him. But Reagan wasn't going to let that happen.
"Ma, you'd love her. She has the most beautiful red hair, green eyes, and she speaks with this lovely Irish accent."
"Gan, Gan!"
Matt looked down at his niece, Lucy, he wanted to give her a big kiss for interrupting. But the little one was currently pulling on Reagan's jean clad leg. His sister set her glass on the side table and swung Lucy up above her head, her giggles drew the attention of everyone in the room.
Escape. Matt didn't waste any time, while his mother and sister were occupied with the adorable dark haired cutie he raced toward his brothers and talk of football.
Beckett Series Trailer: https://www.youtube.com/watch?v=IJtTJOJhAeU
Buy Link Amazon: https://www.amazon.com/dp/B06XP4SS17
Web site: http://www.marymartinez.com/
Facebook: https://www.facebook.com/AuthorMaryMartinez/
Twitter: https://twitter.com/marylmartinez
Instagram: https://www.instagram.com/mlmartinez3/
Goodreads: https://www.goodreads.com/author/show/1646623.Mary_Martinez
YouTube: https://www.youtube.com/channel/UCTww3B2ofa11UPFrSe0WGAg
Pinterest: https://www.pinterest.com/marylmartinez3/
Mary's Garden Blog: http://marysbooksblogger.blogspot.com/
The After Work Cook: http://theafterworkcook.blogspot.com/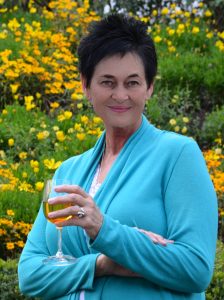 Author Bio:
Mary lives in Magna, a little town west of Salt Lake City, Utah. Together with her husband, she has six grown children, and six wonderful grandsons and five beautiful granddaughters. She loves to spend time with family and friends–she includes good books as friends!
Mary and her husband love to travel, especially to the Caribbean for relaxing, and Italy for the wine. And most recently she discovered she was Irish and Scottish, of course they had to visit Ireland and Scotland. Mary fell in love with both, but the green hills of Ireland felt like home.  With the experience from the exotic places she has visited, she is able to fill her books with colorful descriptions of cities, painting a colorful backdrop for her characters. One of her favorite US destinations is New York/Brooklyn, where her beloved Beckett's live. When she visits, she can wander their neighborhoods, favorite parks, and visit their favorite pub, Putnum's.
They are avid concert 'Ho's'! Yes, they pretty much want to do them all. They love outdoor amphitheaters the best and attend as many during the warmer months as possible.
Mary writes mostly romantic suspense, romance, women's fiction, and she has just begun to dabble in young adult mystery. She is a member of Romance Writers of America (RWA). During her writing career she has been a conference coordinator, workshop presenter, and chapter president for the Utah Chapter of RWA. In 2007 she was presented with the Utah RWA service award in acknowledgment and appreciation for outstanding service. Mary has also participated in numerous library panels on writing and co-presented a workshop on writing a series at the League of Utah Writers conference.
Mary and her husband are also enthusiastic college football fans. They have season tickets to the UTES, University of Utah Football and they tailgate every game. They love tailgating so much, that they were married at a tailgating in 1999.
GO UTES!
Thank you for having me today!