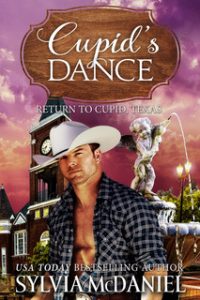 Thanks Cynthia for having me on your blog today. As a writer, I love hearing about new stories, different kinds of plots and characters. My husband and I go to the movies a couple of times a month just to see what filmmakers are doing. Of course I don't enjoy blow up/shoot-em up, save the world kind of storires, unless they're done well. Sorry, I'm not a Marvel Comics fan. This year we saw some really good movies: Hidden Figures, La La Land, Arrival, Passengers, Rogue One, The Jungle Book, The Nice Guys, Sully, The Accountant, Star Trek Beyond, Deepwater Horizon, and Snowden.
 To me the one thing these films all had in common was a great character. Real life stories are my favorites and this year there were four fantastic ones. Hidden Figures, Sully, Deep Water Horizon and even Snowden made you stop and think about how he reacted to his circumstances.
 The movie Snowden, Passengers and The Accountant showed you the dark side of humanity and how far people go and yet you learned why they acted the way they did and while you didn't agree with their actions, you understood and were intriqued.
 Authors struggle to find a great plot, with a strong, vibrant character who has to change and grow throughout the novel and in the end receive their reward. Whether that be the gold, the land or the heroine/hero Whatever they're seeking, they must first fight a battle, overcome something in themselves before they achieve their goal.
 For me, this is the hardest part of plotting. Figuring out what the character needs to learn and what the reward is at the end. I'm just starting a new novel and about eighty percent of my plot is worked out and suddenly it' dawned on me what's his goal besides the heroine? What is he striving for? How is this person different in the end?
 When I plot, I always leave a few empty scenes because usually something dawns on me while I'm writing. It's the aw ha moment and you know it needs to go in there.
 Now, I'm a fluffy writer. I want to laugh. I want to have fun. I want the people I create to find a happily ever after. But I also want them to struggle and realize they have a weakness and with the help of the hero/heroine, overcome their flaw and find happiness.
 If you're a writer…go to the movies. Watch the character development on screen. If you love to read, go to the movies and let them take you to another world, another dimension or experience landing a plane on the Hudson. Or experience being an intelligent woman who can't use the main bathroom because she's black, but knows how to put our rocket into orbit. Or a CIA agent who learns the government is listening. Or an accountant who is a genius with no personnal skills and works as a forensic accountant, who catches the bad guys.
 Character…what keeps me enthralled with the movies, turning pages as I read and trying to replicate in my own stories. My characters will never be as serious as some of the ones in films, but hopefully you'll still fall in love with them.
 If you're looking for a book that will keep you laughing with quirky characters, come dance naked around the Cupid Fountain and find your true love.
Amazon Link:   http://amzn.to/2lTQsqR