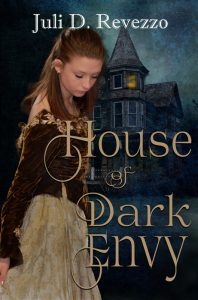 What is your favorite part of writing?
This is going to sound trite and silly, but I really enjoy making up stories. I once had a writer friend accuse me (lovingly, of course) of enjoying world building more than anything. She wasn't too far off! J
What is your least favorite part of writing?
Sometimes getting sucked into research can be hard. I mean in that the rabbit holes it can send you down, and in some cases, with some eras, there's just not enough to be had. Even on eras when there is a lot written, I have a horrid tendency to find the one thing that no one wrote anything about, (or few wrote anything about) and make that an integral part of the story. Those times are when I want to bang my head against the keyboard. *lol* I read widely so can usually find what I'm after somewhere in some form but omg, at times it feels like I'm the only one that every thought of…whatever, in my head, the problem seems to be. Drives my writing buddies insane. They're constantly asking me "why don't you pick something easier?" about whatever it happens to be. *eg* What fun would that be?
What is your next project and when will it be released?
My latest project, just released, is entitled House of Dark Envy. It's a Victorian Romance about the reunion of a couple (Sarahjane and Felix) who split in bad circumstances years ago. Since then, Felix has made his way up in the scientific community in the race between then-prevalent DC power, and the very new form of AC power. Sarahjane, meanwhile, has been dealing with her own art studies while trying to shake off the reputation someone  (so she thinks) *coughcough* branded her with, of being a flirt.
How has your experience with self-publishing been?
It's been tough trying to make a name for myself; particularly the marketing drives me insane. But I enjoy the other aspects of it, making each book exactly the way *I* want it, when I want it. I'm not sure I'd give that up, just for a "contract", to be honest.
How likely are people you meet to end up in your next book?
Oh, you never know… 😉 I have put a person or two in my books in the past.
What is most difficult for you to write?  Characters, conflict or emotions?  Why?
It seems to change with each book. Sometimes, the characters themselves are difficult, sometimes, there are hardest to deal with, depending. For instance, I have a book I put out last year called Druid Warrior's Heart. The heroine's feelings over her father were very hard to write. I can't say why, because that would spoil it. For House of Dark Envy? The conflict between the Sarahjane and Felix were quite tough. Naturally, I wanted them to kiss and make up, but … yeah, Sarahjane wasn't having none of it, at first. (stubborn characters!)
Tell us about your hero.  Give us one of his strengths and one of his weaknesses.
Felix is a self-made man, a scientist. He's traveled the world and met some of the giants (or what we know now as giants) in the field of electrical research. House of Dark Envy takes place at the same time as the so-called "Current Wars" when we as a society were trying to find a better way to run our homes than on gas power. Edison and Tesla's time. Well, Felix is in there working on his own theories, and is just about on to something. J You'll have to read to see how he does. However, his weakness? Well, it might actually be part of his strength but he was struck by lightning, several years ago, and still has some residual pain from it. For emotional weakness, I'd say Sarahjane's his biggest emotional weakness. He's never quite been able to let her go, for all that, because of that incident I mentioned above, she never wanted to see him again.
Tell us about your heroine.  Give us one of her strengths and one of her weaknesses.
Sarahjane, well, she's still a young lady, still living at home. Which I guess is one of her weaknesses. Because of what someone said about her being a flirt, she just can't seem to build a real life for herself away from her parents. As soon as she gets a suitor, they hear she's a flirt and try to take advantage. Poor thing, so she's kinda been stuck at home, in peril of becoming an old maid. But she's stubborn too; I'd say that's her strength. At the very least it gets her traveling the world, and off to York. What happens there, well, you'll have to read the book to find out.
Has your muse always known what genre you would write and be published in?
No! She's easily distracted by shiny stuff. So, I never have wanted to lock myself into one thing. I just write where we seem most interested, manuscript to manuscript. Hence, I have a paranormal series (Antique Magic), a fantasy romance series (Celtic Stewards Chronicles), and a few historical romances kicking around out there.
What do you have planned for the future?
I have a couple more books I'm working on right now, the next installment in my Celtic Stewards Chronicles series, is badgering me to get it out. I hope to, sometime this year. And (this might combine two questions) but I'm also working on the next in my paranormal series, Antique Magic. I've got some other manuscripts in various stages of finish, as well, including a few more Victorian romances like House of Dark Envy and my previous one, Watchmaker's Heart. So  there's something coming on the horizon for just about all readers.
House of Dark Envy
Synopsis:
Surely, lightning can't strike twice…

1888: When Sarahjane attends Lady Morville's costume party, she never expects to learn her old beau Felix Gryffith is under the illustrious woman's patronage and stands on the cusp of making a world-changing discovery. Felix, whose lies disgraced her in the eyes of the London elite by labeling her a flirt.
Felix's love for Sarahjane has never wavered, despite the scandal that forced them apart. He's desperate to tell her the truth, if he can convince her to listen.
Fate lurked in the shadows that night, years ago. Has it returned to grant Sarahjane and Felix their wishes, or terrorize them?
Excerpt:
From the Prologue
Sarahjane slipped into the garden, grabbing onto a wrought iron lattice to steady herself. Her
laughter rang through the air. She swung herself around the lattice, and stopped before him, resting her delicate hand on his chest.
Her touch warmed him.
Sarahjane lowered her eyes. "Do it for me, Felix. I'll give you a kiss, if you do."
Felix swallowed back surprise and longing, glanced around the garden. Everyone was still inside. He ran a hand down her arm. "I'd love to kiss you," he said. "But not after. I don't want to hurt you."
"You won't."
He feared it might be possible. His worry darkened as if storm clouds filled him. "I might."
Sarahjane laced her arms around his neck. "Now, then. But don't disappoint me."
Was she going to kiss him?
She licked her lips.
Young desire warred with his reason.
"Your father will kill us if he finds out."
"No he won't. He knows I love you."
She loved him.
Sarahjane stood on her toes and leaned closer, brushing her lips against his. Lightning tingled from her
lips, into his heart.
Did someone intrude on them? Felix dismissed all but Sarahjane.
He vibrated almost as he had the day the lightning struck him, but this, this was pleasant, in
comparison.
She broke the kiss, batted her lashes. "I do love you, you know. Now. Show me?"
He guided Sarahjane a few strides away from the trellis. Then he returned to it and wrapped his fingers
around the warm, iron bar.
"Felix!" His older brother stepped into view behind her. "Oh," he said. "Pardon me for interrupting."
Sarahjane snapped around.
"What do you want, Jackson?" Felix asked.
If you'd like to check it out House of Dark Envy is available at Amazon: https://www.amazon.com/dp/B06WWM8T8R
Universal link: http://hyperurl.co/ff17hh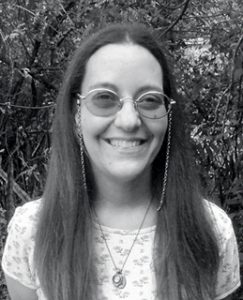 Bio:
Juli D. Revezzo loves fantasy and Celtic mythology and writing stories with all kinds of fantastical elements. She is the author of the historical romances, House of Dark Envy, Watchmaker's Heart, and Lady of the Tarot, the Antique Magic paranormal series and Celtic Stewards Chronicles fantasy romance series and more. She is also a member of the Independent Author Network and the Magic Appreciation Tour.
To learn more about this and future releases, visit her at: http://www.julidrevezzo.com
Or
Amazon: https://www.amazon.com/Juli-D.-Revezzo/e/B008AHVTLO/
Facebook: https://www.facebook.com/julidrevezzo
Good Reads: http://www.goodreads.com/author/show/5782712.Juli_D_Revezzo
Google+: https://plus.google.com/u/0/111476709039805267272/posts
Pinterest: http://pinterest.com/jewelsraven/
Twitter: https://twitter.com/julidrevezzo
Sign up for her newsletter at: http://bit.ly/SNI5K6
Thank you for having me here today, Cynthia!