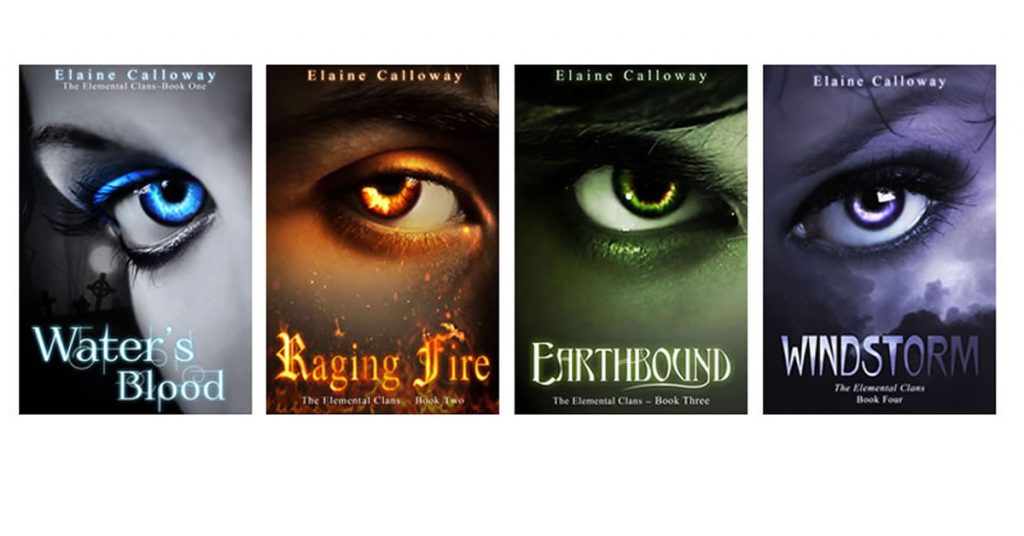 Tell us about your current series.
Actually, due to insanity running in my family, I have been writing 2 series at once! My Urban Fantasy/Paranormal books, The Elemental Clan Series, is coming to an end this month with the final book, Penance. The series premise is a good versus evil tale, with Elemental beings (those who can wield water, fire, earth and wind) seeking to protect humanity. Meanwhile, the Fallen Angels (very handsome villains) seek to reap human souls to carry out their evil bidding.
My Romantic Suspense/Paranormal series, The Southern Ghosts Series, will have 10 books total and I'm working on Book Four now. Certain individuals can see and talk to ghosts. Sometimes this is a gift, sometimes it's a curse, but it always makes life difficult for the main character. These ghosts want the hero/heroine to solve their murder in order for the ghosts to pass on to the next realm. What follows is spooky suspense capped off with a bit of romance and Southern humor.
What is your favorite & least favorite part of writing?
Favorite part is when I'm in "the zone" and the characters are talking so fast in my head, I can barely keep up with typing their stories. It's fascinating when I can surprise myself by what happens in the story. My least favorite part is, when writing the first draft and because I am a pantster, I will occasionally get stuck. On those days, writing is like pulling teeth! I don't like that aspect, but I know it's something that I need to push onward to get past.
How much time do you spend promoting your books?  What works best for you?
I always aim for the 80/20 method = 80% writing, 20% promoting. However, like many authors, I often crisscross those numbers. Promotion is a balancing act, for certain. I try to use software tools that allow me to schedule Instagram, Twitter, etc. posts so I'm not doing everything manually. Ideally, I spend my mornings and lunch hours writing, and then evenings doing social media and promoting. My brain becomes mush after about 7 p.m.
What advice do you have for other authors wanting to self-publish?
This is one of the best times to be a writer, because you no longer have to deal with the gatekeepers of the big publishing houses. That doesn't mean you can submit low-quality work, just that your work has a better chance of surviving. The readers are now the judge and jury. Readers tend to like books that an agent or editor at a pub house may not respond to, but no matter what, always submit and publish your best work that has been edited.
I've created a new blog especially for self-published writers. In addition to talking about writing characters such as villains (I have a few Q&A's on the blog with actors who have appeared in NCIS, CSI NY, and Leverage), the blog features info that will help authors self-publish their books.
Visit my new site here: http://www.howtoselfpublishyournovel.com/savvy-self-publishing/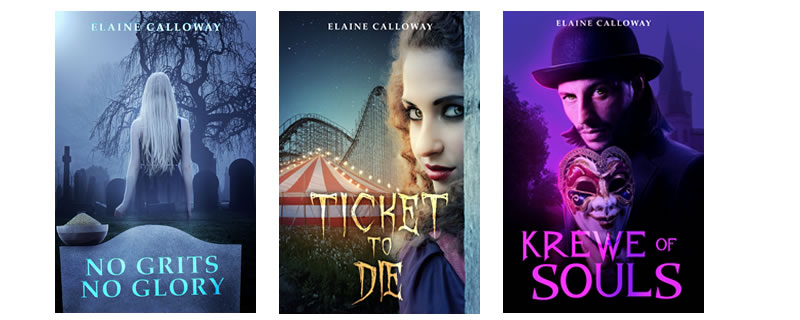 What do you have planned for the future?
I plan to continue my Southern Ghosts Series until I finish all 10 books. There are 3 full-length novels out now, plus a novella. Readers want more so I plan to do a book set in every Southeast state. After that, I have a few ideas but I plan to focus on the Southern Ghosts for a while.
Do you have any words of inspiration for aspiring authors?
Yes. Never give up. Stories have been part of humankind and history for millions of years. If you have a story you want to write, do it. Make sure to learn the craft of writing, spend time polishing your book, and learn everything you can about the process and then take the plunge! Whether you go the traditional or indie publishing route, if you have a story, tell it!
What did you want to be when you were a child?  Did you always know you wanted to be a writer?
Yes! I loved stories of all forms when I was a kid. I used to eavesdrop on my parents, write down random words they said, and then try to make a story out of all the random words. (Yep, I was a weird kid…) While I allowed family and others' opinions to sway me from studying writing in college ("be practical, study something else…") I did wind up becoming a technical writer in my day job. By day I write user manuals, by night and weekend I write fiction. My path was inevitable.
Do you have any rejection stories to share?
Yes! This story actually leads into why I began indie-publishing my books. I'm a member of RWA (Romance Writers of America) along with other local writing groups. Over the years, I've attended conferences and given my elevator pitches to agents, editors, etc. One particular agent I sought out requested I send 3 chapters. I did, she immediately wrote back and asked for the full manuscript.
One week later, she called and left me a message on a Friday, saying she had read the book and wanted to talk to me. Naturally, I was gleeful and figured she would want to represent me and my books.
Alas, Monday morning arrived and when she did call me back, she rejected me – over the phone!
Who ever heard of an agent calling someone on the phone to reject them? I was devastated, but I was glad she said she loved my writing but she was a 1-woman shop and she couldn't figure out how to market my books. She was, honestly, very kind despite my hopes being stomped on.
So I took the plunge after that, published my books on my own, and have never looked back!
Amazon bestselling author Elaine Calloway grew up in New Orleans with a love of Gothic architecture, cemeteries, and all things paranormal. She is currently writing The Southern Ghosts Series, a set of romantic suspense/ghost story tales set across the Southern USA. When she's not writing or reading, she is helping other writers learn how to self-publish and market their books online. To connect with Elaine Calloway the author, go to www.elainecalloway.com. For those interested in self-publishing, check out her newest blog site www.howtoselfpublishyournovel.com/blog. She currently resides in metro Atlanta with her husband and very spoiled dog.
Buy links:
Amazon Author: http://amzn.to/2lgtI2Y
Barnes/Noble: http://www.barnesandnoble.com/s/%22Elaine%20Calloway%22
Kobo: https://www.kobo.com/us/en/search?query=Elaine%20Calloway&fcsearchfield=Author
Smashwords: https://www.smashwords.com/profile/view/ElaineCalloway
Join My Readers List for Coupons, Goodies, Cover Reveals, etc. http://eepurl.com/LCGUb
Social Media:
Facebook: https://www.facebook.com/authorelainecalloway
Twitter: https://twitter.com/writerscanvas
Pinterest: https://www.pinterest.com/elainecalloway/