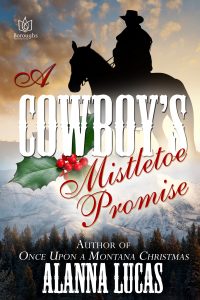 What is your favorite part of writing?
Researching!! I love to research history and learn new things. The problem is, I sometimes (all the time) get sidetracked.
Where do you get the ideas for your stories?
A lot of my ideas come from music. I love listening to Beethoven, Big Band, and Depeche Mode. Now having said that, the idea for A Cowboy's Mistletoe Promise started with a Western themed Lego set.
What is your favorite dessert/food?
My favorite indulgence is dark chocolate and a glass of red wine.
Do you have a view in your writing space?  What does your space look like? 
My desk, bookcase (one of seven in the house), and I have claimed a corner in the living room. I live up in the mountains, so my view is pretty nice.
What genres are you drawn to as a reader?
I read a lot of historical romance.
Has your muse always known what genre you would write and be published in?
My muse has decided we need to add to our repertoire. I recently decided to pen a contemporary. It was a lot of fun and completely out of my comfort zone.
Do you write under a pen name?   Why or why not?
I write under my name. I tried out a couple of pen names, but none felt like me. Plus, I'm not very good at remembering names and thought I might have an identity crisis ;-)
Do you have any words of inspiration for aspiring authors?
Listen to other authors, but do what's best for you.
Please tell my readers a little bit about your book. 
It took Michaela Akerman years to garner the courage to leave her abusive husband. Sneaking out in the dead of night, she embarked on what she hoped would be a better life. In Cottonwood, Montana, she's found anonymity and a kind of happiness. Although she longs for more, she is content with her little cottage on a ranch outside of town, and she works for wonderful people who've become like a family.
Gunslinger Drake Jaeger has always lived life by his own rules, doing whatever it takes to survive, and now he has the opportunity to seize his lifelong dream. All that he has to do is help a man who once saved his life. All that stands in his way is the fetching Miss Michaela Akerman. And Christmas. Dark secrets are about to be revealed, and to complete his job Drake must put duty over everything—including the sudden allure of all that's good and true. And love.
What's next for you?
I am working on a self-pub project with nine other authors that will be out this July. I am completely in love with the hero, Captain Alexander :-)
EXCERPT
"Drake?" She didn't think she was able to hide the shock from her voice. She opened the door wider. "What are you doing here?"
"Good morning, ma'am." He tipped his black Stetson with a quick flick of his hand. His other hand was suspiciously hidden behind his back. "I…I brought you a present."
He stepped aside, revealing the tiniest, most precious little pine tree Michaela had ever seen. It was a perfect cone shape.
"You got this for me?"
"Hunt and me went out this morning to cut down a tree for the house and one for the party. I overheard you and Eva talking about Christmas trees, and I thought…"
"You did this for me?" she asked again, hardly controlling the lump forming in her throat.
"Yes, Michaela." The sound of her name on his lips sent a thrill straight down to her toes.
Time seemed to stand still between them. Something magical that would've happened in one of the stories her mother told her as a little girl floated between her and Drake. Emotions got the better of her, and she was feeling bold—perhaps too bold. She closed the distance between them, went up on her tiptoes, and kissed him on the cheek.
"Thank you," she uttered, afraid to say more for fear of breaking the beautiful spell.
Drake leaned the little tree against the side of the house, and then cupped her cheek. "If I'd known you'd kiss me for bringing you a tree, I would've brought you one sooner, darlin'."
Links for A Cowboy's Mistletoe Promise
https://www.facebook.com/AuthorAlannaLucas/
https://twitter.com/alannalucas27
https://www.amazon.com/Alanna-Lucas/e/B00HPC0MYU
http://boroughspublishinggroup.com/authors/alanna-lucas
http://www.theromancereviews.com/mypageprofile.php?location=Alanna427
http://www.romancebooks4us.com/Alanna_Lucas.html
Buy Links:
https://www.amazon.com/dp/B01N2R8UDB
http://www.barnesandnoble.com/w/a-cowboys-mistletoe-promise-alanna-lucas/1125298882?ean=2940153899855
https://www.kobo.com/us/en/ebook/a-cowboy-s-mistletoe-promise
https://www.smashwords.com/books/view/687917
AUTHOR BIO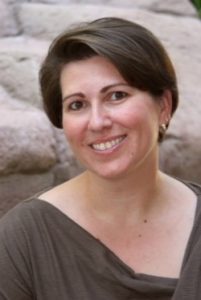 Alanna Lucas writes sweet, spicy, seductive historical romances. When not daydreaming of her next hero and bygone eras, Alanna can be found reading, spending time with family, or plotting her next travel destination. For more information about Alanna and her novels please visit her website- www.alannalucas.com