Thank you for having me on your blog, Cynthia! It's a pleasure to be here.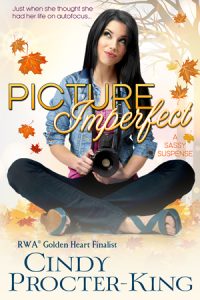 How did you get started writing?
I'm one of those authors who has pretty much been writing since childhood/adolescence. When I was eight, my grade three teacher read THE LITTLE HOUSE ON THE PRAIRIE books to us every day, and did those books spark my imagination! Until I was five, I lived in a tiny farming community where at least 80% of the residents shared my last name, so I strongly identified with the fictional version of Laura Ingalls Wilder, but publishing was totally different back then and I didn't realize writing fiction could be an actual career. My grade 7 teacher read us Ray Bradbury almost daily and had us write short stories. Most of the class dreaded it. I loved it, but my characters were always doomed. Either they were already dead at the beginning of the story, or getting whisked into the hospital about to die, or would get stuck in a hole because of another character's manipulation and the reader knew they would eventually die, LOL (hey, I was 13).
Throughout high school, I only wrote stories if assigned in English class, but in grade 12 I learned I could write stories instead of book reports and get credit. So I did. :) About the only time I haven't written, whether it be stories or poetry or a stab at  picture books for children, was during my university career. I took Creative Writing in first year and loved it, but I couldn't keep up with my English major AND write fiction. My brain could only handle one at a time. So I stopped writing until after graduation. Then began the foray into various genres. I came to writing romance almost by accident, but when I realized I could write stories about hope and love and healing filled with humor and emotion, I was hooked.
What genre(s) do you write in and why?
As Cindy, I write heart-tugging small-town romances, romantic comedy, and my latest book, PICTURE IMPERFECT, I like to call "sassy suspense," because it's a mixture of romantic comedy/mystery and suspense "lite." Hence "Sassy suspense."
My small-town romance and romantic comedies are between 50,000 and 65,000 words. The romantic comedies feature two points of view (the hero and heroine), whereas the small-town romance has three points of view (hero, heroine, and heroine's mother, who is going through her own stuff during the book). PICTURE IMPERFECT is 130,000 words with seven point-of-view characters, and the mystery is completely interwoven with the story.
I love writing romantic comedy because, quite simply, I love to laugh. I have always been a bit of a humorist, so writing romcom comes naturally. But when I write my small-town romances, I allow myself to get more serious. With PICTURE IMPERFECT, I touch on dark subjects but even the villainous characters firmly believe they are heroes of their own stories. I especially loved writing the secondary character Mackie in PICTURE IMPERFECT. He is such a dickhead, but a character like that is such fun to write!
What inspired your latest book?
Sometimes a character just pops into my head, and once I name a character I have a really hard time renaming them. So Ursula Scott, the heroine of PICTURE IMPERFECT, popped into my head one day while I was working on something else, with this first line (that has remained in the book): If Ursula Scott had to look at one more naked man, she'd scream.
Now, to tell you the truth, when her name popped into my head (this was several years ago, as I wrote the book between other contracted projects), I wasn't totally thrilled because at first I didn't like the name, Ursula. But it grew on me as I discovered my character. I discover my characters by writing about them. I am pretty much a pantser and while I try to plot I can usually only get so far. The rest I uncover while writing.
But I had this heroine and I had this first line, and I also had a picture in my mind of her needing to photograph all these men in their underwear. And I started wondering, why are they are in their underwear and why is she pissed off about it? Can I open a book with a heroine totally peeved? How can I make her sympathetic when she wants to rip off her boss's ears? It was a challenge, and I hope I succeeded.
What is your favorite part of writing?
My favorite part of writing is when I finally break through a scene and realize how it's meant to play out. I mainly write scenes in order with the feeling that each scene and chapter follows organically from the other. So I find it difficult to write ahead. Sometimes I do. With PICTURE IMPERFECT, I quickly wrote all the scenes I could "see," and when I was finished I realized I only had about 1/2 of a book. I thought I knew the villain, but as I continued to fill in the blanks, the villain tried to change on me. In the end, the villain remained the individual I first envisioned, but it was fun AND frustrating to think, halfway through the writing, that it might be someone else.
What is your least favorite part of writing?
This is a loaded question, because whatever part I'm currently working on is usually my least favorite. When I'm in that place where I acknowledge that I don't " know" the scene yet, that my muse has no idea but she's working on it, I can walk around in a state of anxiety for a couple of days. It's like the scene is in my head somewhere but I'm not allowed access. I have to be patient and allow my muse to work through…whatever she does. :) Then I'll get one sentence and start to get excited. Then another sentence comes, and next thing you know, I know what the scene is about. It might be a first line. It might be a last line. It might be a line in the middle. But when it comes, I look upward and say, "Thank you." I'm really talking to my muse, but I can't physically see inside my head, so I look upward. From that point, I try to let the character flow through me. The tough part is that I'm not very visual, so I hear and feel my characters rather than "seeing" them, even if I might describe it as "seeing" them. When I feel like a character is inside my chest, that is when I can write a particular scene. Sometimes it's an excruciating process, until that watershed moment reveals all. Then comes the joy!
What is your next project and when will it be released?
Right now I'm working on another romantic comedy that will run around 60,000 words. It's called GETTING OVER BRETT, and I'm putting it into a setting-related series with two other romantic comedies, HEAD OVER HEELS and BORROWING ALEX. I need to rebrand the covers of the first two books, but for me it's best to wait until I'm deeper into GOB. Then I'll get all three covers redesigned/designed in one fell swoop. The series is called LOVE IN THE PACIFIC NORTHWEST. The books can be read in any order, but all occur in a major city in the Pacific Northwest (Vancouver, Seattle and Portland), all are romcoms, and each features a hero/heroine forced to spend time in close quarters in either a mountain cabin, a remote lake cottage, or, as is the case in GETTING OVER BRETT, to share a home for a month.
HEAD OVER HEELS and BORROWING ALEX are already published, but will get new covers in 2017. GETTING OVER BRETT will be out next year as well.
I loved writing PICTURE IMPERFECT and I have an idea for how it might develop into a series, but for now it's a standalone. I have a bad habit of starting a series and then putting it aside to either write another book for a different series or writing something for my pen name (erotic romance and erotica). My goal for 2017 is to finish my current various series as Cindy and begin to write more books for my DESTINY FALLS small-town series before allowing my muse to take my attention elsewhere. Yet I also have a story I need to write for my pen name. I am not a fast writer, so it's a challenge to write under two names. It kind of accidentally came about (that's another story), but now I am turning more and more attention to writing again as Cindy.
I need to get more diligent with series, because readers who love indie romance LOVE series. But if lovers of indie romance ever get tired of series? I'm your girl! I only have one series so far that needs to be read in order (LOVE & OTHER CALAMITIES). The rest, even if they share some of the same characters, can also be read as standalones.
Give us an elevator pitch for your book.
Photographer Ursula Scott discovers her sexy apprentice is an ex-cop investigating threats at his uncle's studio—but is she a suspect or a target?
~~~~~
Excerpt:
This excerpt is from the second scene of PICTURE IMPERFECT. Our hero, Gabe McKenzie, is trying to fight his way through a throng of weirdly dressed men to meet with his uncle, who is Ursula's boss. He slips into the corridor and finds himself face to face with a frustrated Ursula:
"I'm not here to have my picture taken." With a practiced eye honed by years on the job, Gabe catalogued her age and appearance in three heartbeats: about twenty-five, straight dark hair hanging past her shoulders, jeans, chunky belt. Thick lashes framed dark blue eyes he wouldn't mind waking up to. Her left thumb sported a thick ring of hammered silver, the right pinky a slim gold band. What his female desk sergeant in Los Angeles had called a French manicure highlighted long fingernails that could easily emasculate a guy were he dumb enough to land on her bad side.
And this brunette no doubt had a bad side.
Man, even ticked off, she was stunning.
"Vic McKenzie is my uncle."
Her gaze zipped over him. "You're kidding."
Gabe didn't require psychic abilities to read her mind—no family resemblance whatsoever. Vic stood maybe five-six, with a belly as round as a giant panda's. His hook nose, brown eyes, and swarthy skin bore traces of his Sicilian heritage.
"My dad was his brother," Gabe explained. "My grandparents adopted Vic."
"You're sure the biological ones were human?"
Gabe laughed. "Vic isn't so bad…in small doses." Personally, once a decade would suit. "I can't imagine it's a thrill working for him though."
"Now you understand my problem." She lifted a hand. "I don't want to insult your uncle, but I'm having a horrible day. Someone screwed up the model ad for my magazine shoot, and I'm pretty sure it was Mackie. We wanted everyday Joes, so the state of their bodies isn't the issue." She cringed. "It's the state of their undress."
"Undress?"
"The shorts. The tightie-whities. The thongs. The ad was supposed to read 'shirts off,' not 'leave your inhibitions at home.' Mackie's lucky I'm not quitting here and now." She twirled her gold pinky ring. "But I can't, which he well knows."
~~~
Cindy Procter-King writes sassy suspense, rollicking romantic comedy, and heart-tugging small-town romance. To sum it up, feel-good fiction! A Romance Writers of America® Golden Heart finalist, Cindy's mission in life is to see her surname spelled properly—with an E. That's P-r-o-c-t-E-r. Never, under any circumstances, should you spell it with two O's (shudder).
Cindy's novels and short fiction are available as eBooks from retailers all over the world, as well as in trade paperback, library hardcover and large print, some foreign editions, and audiobooks.
Cindy lives in beautiful British Columbia with her family, a cat obsessed with dripping tap water, and Allie McBeagle.
Links:
Website: http://www.cindyprocter-king.com
Newsletter signup: http://www.cindyprocter-king.com/contact.html
Facebook: http://www.facebook.com/cindyprocterkingauthor
Twitter: http://www.twitter.com/cindypk
Buy Links:
Amazon  https://www.amazon.com/Picture-Imperfect-Suspense-Cindy-Procter-King-ebook/dp/B01LWS7E0S/?tag=cynthiawoolfc-20
iBooks  https://geo.itunes.apple.com/ca/book/picture-imperfect/id1161811331?mt=11
Kobo https://store.kobobooks.com/en-us/ebook/picture-imperfect-7
NOOK http://www.barnesandnoble.com/w/picture-imperfect-cindy-procter-king/1124924747?ean=2940153530611