The Crow and the Blackfoot were two tribes of Montana whose lands overlapped. Both play a significant role in my newest historical western romance book, Promise Trail.
The Crows, sometimes we're referred to as the "Crow Nation" derived their name from their own native word, Aspalooke, which literally means "children of a long-beaked bird," but the French translated as "People of The Crow."
The Blackfoot Tribe, or sometimes "The Blackfoot Confederacy," traced their lands to around Alberta, Canada, but stretched all the way to the Yellowstone River of Montana. They were united by a common language, and originally carried the name Niitsitapi, literally translated "the original people."
Although tradition made them enemies, each tribe had many similarities. Both were nomadic hunter-gatherers, lived in teepees, were expert horsemen, and hunted buffalo.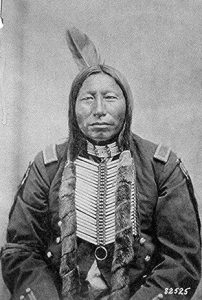 Spirituality was important to both tribes, each embracing a mystical, earth-based religion. Both tribes believed everything in nature—plants, trees, rivers, mountains, and rocks—had a spirit. Crow and Blackfoot men used sacred sweat lodges to breathe in the steam from the sacred rocks, allowing mother earth to draw negative energy and toxins from their bodies and spirits.  The men emerged sweaty and virile, cleansed and rejuvenated.
In their language, (Siouan), The Crow call themselves Absaroka, (opp-sah-loh-kay) children of the large-beaked bird. French traders translated it to (gens du corbeaux in French), people of the crows.
Appearance was important to the Crow. Men never cut their sleek, beautiful hair. It flowed from their broad warrior shoulders past their muscled chests and flat stomachs to their powerful thighs and calves, and down to their feet. Oiled with bear's grease, their long hair shined like raven feathers. When hunting or fighting, they'd pull the long tresses into a bun.
Crow men took great pride in their dress, wearing opulent sun-bleached buffalo robes which were a brighter white and finer than those of other tribes.
The Crow were generally a friendly people, even towards the white settlers, securing them a sizable reservation in Montana. They're main food source came in the form of American Bison, which they hunted with impressive efficiency and innovation. They also used the bison skins for clothing in the winter and for their traditional shelters, the tipi and skin lodge.  Their main form of transport came in the horses, which they learned to breed and keep.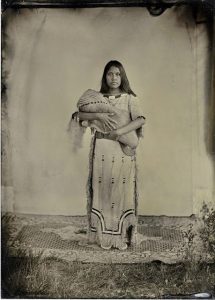 Crow women played an important role in society and were well regarded, evidenced by the fact that when a couple married it was always the man who moved into her home and never the other way around.
The Blackfoot were named that by French fur traders who watched them walk through a prairie fire, noticing the black bottoms of their moccasins. The name the Blackfoot called themselves means Lords of the Plains. And their plains, the majestic Blackfoot territory, held more buffalo per square mile than anywhere.
Four northwestern plains tribes made up the Blackfoot Confederacy: the North Piegan, the South Piegan, the Blood, and the Siksika tribes. They shared the same language and culture, had treaties of mutual defense, gathered for ceremonial rituals, and freely intermarried.
These handsome lords of the plains fashioned their flowing hair into three long braids with a topknot or pompadour. The women wore their hair loose or in two long, thick braids.
A war-like people, the Blackfoot granted a great deal of honor and tribal esteem to members who committed brave and heroic deeds. They played a significant role in the Indian wars.
I'd love to hear your insights or comments about the Crow and Blackfoot people. Please feel free to email me at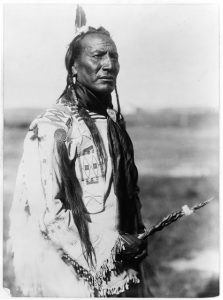 shirleen@shirleendavies.com.
Enjoy your reading. I hope it includes a Cowboy!
Promise Trail, Book Six, Redemption Mountain Historical Western Romance Series
Shirleen Davies
 Bull Mason has built a life far away from his service in the Union Army and the ravages of the Civil War. He's achieved his dreams—loyal friends, work he enjoys, a home of his own, and a promise from the woman he loves to become his wife.
Lydia Rinehart can't believe how much her life has changed. Escaping captivity from a Crow village, she finds refuge and a home at the sprawling Redemption's Edge ranch…and love in the arms of Bull Mason, the ranch foreman. For the first time since her parents' death, she feels cherished and safe.
In an instant their dreams are crushed…
Bull is resolute in his determination to track down and rescue Lydia's brother, kidnapped during the celebration of their friend's wedding. He's made a promise—one he intends to keep. Picking the best men, they are ready to ride, until he's given an ultimatum.
Choices can seldom be undone…
As their journey continues, the trackers become the prey, finding their freedom and lives threatened.
And promises broken can rarely be reclaimed…
Can Bull and Lydia trust each other again and find their way to back to the dreams they once shared?
Promise Trail is book six in the Redemption Mountain historical western romance series. It is a full length novel with an HEA and no cliffhanger.
Excerpt:
The first thing Bull noticed was her hair. The glorious, long strawberry blonde locks had been cut away, but he had no time to comment before his head exploded at her ear-piercing scream.
"Lydia, stop. It's Bull. I'm taking you home."
Holding both arms above her head to fend him off, she didn't look up, panic taking control. "I won't go back. I'll never go back."
Ignoring her words, he slipped an arm around her back, attempting to pick her up. Instead, her body jerked, arms flailing as she tried to push him away.
"No, no, no. I don't want to leave." Her words cut through him, but didn't deter Bull's response.
Capturing her wrists in one hand, he drew them above her head, searching her eyes. The pain, fear, and panic he saw might have deterred a weaker man. That man wasn't Bull Mason. Behind the anguish and terror, he could still see the love, the Lydia he'd want until the day he died.
Tightening his grip, he leaned closer. "I'm not leaving you here. You can walk or I'll toss you over my shoulder, but you are coming with me."
Fear turned to resolve as she glared back at him, her voice rising. "I won't go back to the ranch or Splendor or anywhere with you."
"Of course you're going back." His grip loosened a little. Big mistake.
Hardening her heart, she said the only thing she hoped would stop him. "I don't love you anymore."
She saw pain flicker across his face, her chest constricting at his agonized expression. An instant later, to her dismay, it was replaced by a look of pure determination.
"To hell with this." His muttered words were followed by him picking her up, flinging her over his shoulder. Exiting the tipi, he felt her hands beat on his back, her feet connecting with his legs. "Stop it, Lydia. We're going home. You can tell me how much you hate me later."
Promise Trail Buy Links: 
Amazon: https://www.amazon.com/dp/B01K4YWPZY
iBooks: https://itunes.apple.com/us/book/promise-trail/id1148435499?mt=11
Google Play: https://play.google.com/store/books/details/Shirleen_Davies_Promise_Trail?id=Mx_qDAAAQBAJ
Kobo: https://store.kobobooks.com/en-us/ebook/promise-trail
Goodreads: https://www.goodreads.com/book/show/31426670-promise-trail?from_search=true
Amazon Author Page Information and General Bio for Books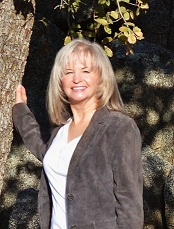 Shirleen Davies writes romance—historical, contemporary, and romantic suspense. She grew up in Southern California, attended Oregon State University, and has degrees from San Diego State University and the University of Maryland. During the day she provides consulting services to small and mid-sized businesses. But her real passion is writing emotionally charged stories of flawed people who find redemption through love and acceptance.  She now lives with her husband in a beautiful town in northern Arizona.
Shirleen loves to hear from her readers.
Write to her at:  shirleen@shirleendavies.com
Visit her website:   http://www.shirleendavies.com
Check out her book: http://www.shirleendavies.com/books.html
Comment on her blog:   http://www.shirleendavies.com/blog.html
Follow Me on Amazon: http://www.amazon.com/author/shirleendavies
Facebook Fan Page:   https://www.facebook.com/ShirleenDaviesAuthor
Twitter:   http://twitter.com/shirleendavies
Google+:   http://www.gplusid.com/shirleendavies
LinkedIn: http://www.linkedin.com/in/shirleendaviesauthor
Pinterest: http://www.pinterest.com/shirleendavies