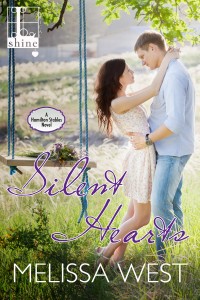 How did you get started writing?
You know, I get asked this question a lot, and I usually talk about the way writing came into my life, but honestly? I started writing after having my first child. I had said for years that I wanted to write a book, and I decided that I didn't want to be the kind of person who said I WANTED to do something and then made excuses for all the reasons I couldn't do it. I wanted to be the sort of person who DID things. So I wrote my first book. And my second. And now five years later, I've written fifteen books—thirteen have/will be published. It's been a wild ride and I wouldn't change a thing!
What genre(s) do you write in and why?
I write young adult, new adult, and contemporary romance, all set in the South. I like to say I write Southern romance or Southern fiction, because while all my stories contain a centralized romance, it's important to me to give a solid nod to Southern culture, the sense of community, food, and family. Think of the movie Sweet Home Alabama or the show Hart of Dixie and you'll get a good idea of what you will find in one of my books. :)
Tell us about your current series.
The Hamilton Stables series features the three Hamilton brothers and their journeys through managing the family farm and horse racing business, while simultaneously juggling love and all the fun and games that come along with it!
What is your favorite part of writing?
I really enjoy drafting the manuscript. There's something exciting about discovering your characters and story for the first time. I love it!
What is your least favorite part of writing?
Copyedits, hands down. At that point in the process, you are not allowed to make large-scale changes to the story, but as an author, we ALWAYS want to make changes to the story! It's very hard to go through the book without wishing you could tweak this or rewrite that.
What is your next project and when will it be released?
My next project is NO FALLING ALLOWED, a sweet and sexy NA/CR crossover that is tentatively set to release this July.
How much time do you spend promoting your books?  What works best for you?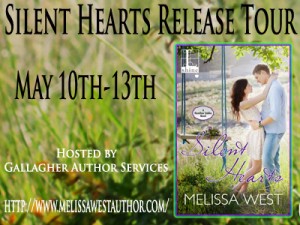 Too much time! LOL! I'm kidding…sort of. I'm not naturally very good at shouting READ MY BOOK! But in the current publishing climate, it's absolutely necessary that you promote your books or no one will know about them! I try to stay active on social media, and then I use a variety of marketing techniques, combined with my publisher's efforts.
Where do you get the ideas for your stories?
Everywhere! Songs, dreams, random people I see while people-watching. I find there are stories all around us, and if you pay attention, you'll almost always catch a tiny detail that's just waiting to become a full story.
EXCERPT
"What are you doing here?" Becca asked.
"I had something important to tell you."
"Okay?"
"I want you."
The beer bottle slipped from her grasp, shattering, but she couldn't pull her gaze from his.  "What did you just say?"
Nick smiled at her, the picture of ease. "I said I want you. I wanted you at eight. I wanted you at eighteen. And I want you now. That part has never been in question. Doubt whatever you want, but don't doubt that. I want you. Trip and Alex, the town, they all think you're my match because I can't stop talking about you, can't even look at anyone else. For me, there's only you."
Pushing off the swing and tiptoeing around the broken glass so she could see him better, she asked, "But what about our friendship?"
Nick edged closer to her, one step, but the impact on her heart was the weight of a thousand. It felt like they'd been walking toward each other for a lifetime, only to finally find the right route, the right location, the right way to each other.
Tentatively, he reached for her hand, his gaze trained on their linked fingers as though he were watching something miraculous happening. "I don't know." Then he flicked his eyes up to hers. "But if I don't do this, I'm going to go insane."
And then in one more move, he had her in his arms, his face coming down to meet hers as he captured her lips with his…
Buy links for series:
http://www.melissawestauthor.com/hamilton-stables.html
SILENT HEARTS blurb:
Nick Hamilton has always known he'd take the reins of the family business when his father died, but that doesn't make it any easier when the time comes. Especially with his two siblings tempted by a shrewd offer from a huge corporation to buy Hamilton Industries. Needing advice, Nick turns to his sensible childhood friend, Becca Stark—and finds her suddenly grown-up beauty ignites brand-new confusion, and crystal clear desire…
Becca has loved Nick for as far back as she can remember, but she decided long ago that telling him would be a mistake. Stubborn, strong Nick doesn't see her as anything but the tomboy she used to be—or does he? As she helps him untangle his feelings about the ranch's future, the familiar bond between them heats into an explosive attraction—and the kind of love that just might take the lead…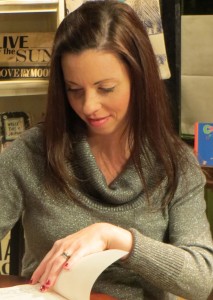 Author bio:
Melissa West writes heartfelt Southern romance and teen sci-fi romance, all with lots of kissing. Because who doesn't like kissing? She lives outside of Atlanta, GA with her husband and two daughters and spends most of her time writing, reading, or fueling her coffee addiction.
Connect with Melissa at www.melissawestauthor.com or on Twitter @MB_West.
Rafflecopter Giveaway- Silent Hearts Ebook