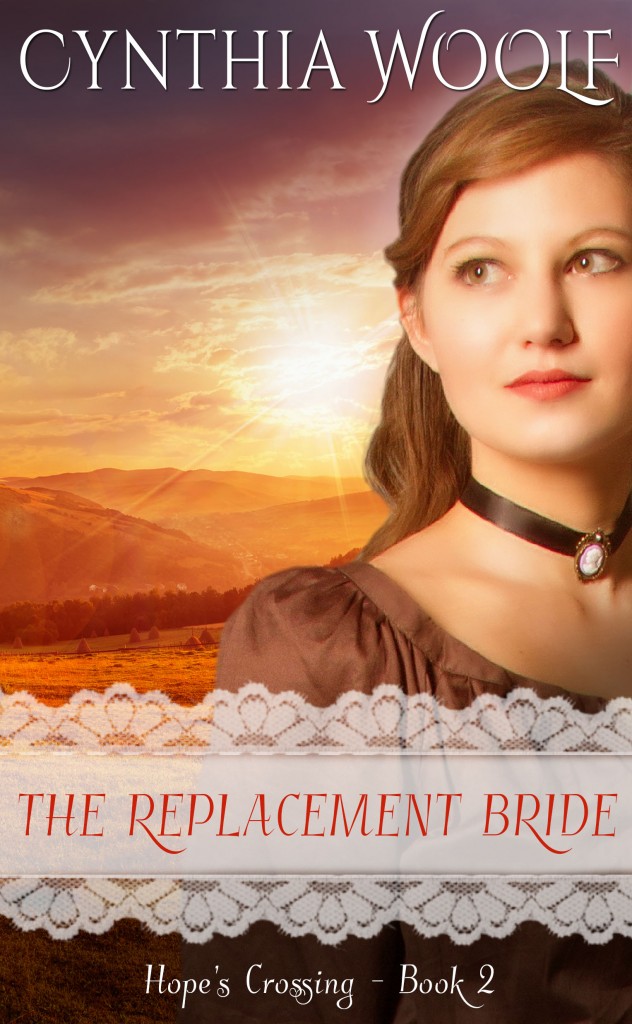 CHAPTER 1
March 15, 1873
Jesse Donovan read the letter from his fiancée Rebecca Jane Flynn twice and still didn't believe it. Finally he read it out loud.
March 6, 1873
Dear Jesse,
I know we were planning on being married when I came out to Hope's Crossing in a few weeks. But, I can't. I simply cannot give up living in New York City for some tiny town in the middle of nowhere in the Montana Territory. Do stores exist there or do you have to grow your own food? Can you actually see me scratching around in the dirt trying to plant seeds?
I've decided to stay in New York and marry Simon Coleridge. He may not have as much money as you now do, but he can keep me in the style I want to be kept. I hope you'll find some nice woman who won't mind living in a little town and getting her hands dirty.
Perhaps you can get a mail-order bride. Several agencies here in New York provide that service. The best known one is Matchmaker & Co. I've included a clipping from the newspaper with their advertisement.
Good luck, and have a happy life.
Rebecca Jane
Jesse crumpled the paper in his hand and threw it across the room. Then he slumped down into his chair and covered his face with his hands. Anger pushed through. He stood up and kicked the chair. Love isn't real. Didn't Rebecca Jane just prove that? He loved her and she dumped him like so much trash. That would never happen again.
He looked down at the clipping that had fallen onto the table when he opened the letter. He still needed a wife and a hostess. A mail-order bride? Him? He wouldn't have to worry about love and Sam Longworth, the sheriff, had done all right. Jo was a beautiful woman who could cook, clean and hunt with Sam, both people and animals. Jo was a bounty hunter before she married Sam but she didn't tell him until she had to when one of her bounties escaped and came after her.
Seems, if he remembered correctly, Sam had used this same mail-order bride company but not the one out of New York. Guess he better go talk to Sam…or Jo. She might be the one to ask about the brides that these places have.
With a shake of his head, Jesse picked up and read the advertisement.
Are you lonely? Looking for a wife to help you and care for you. Someone to have your children and keep your home. Apply at Matchmaker & Co. 221 Baker Avenue, New York City, New York or 467 10th Street, Golden, Colorado. Send your inquiries to the attention of Mrs. Maggie Black.
The office in Golden was closer, so Jesse would write to that one…after he talked to Jo.
He walked down to Sam and Jo's house, next to the jail. Jesse heard a commotion on the other side of the door and wondered if he should knock but he did anyway.
Moments later the door opened and Jo Longworth stood there with a crying baby in her arms.
"Oh, Jesse. Just the person I need."
She thrust the crying baby at him then hurried into the kitchen.
Jesse jostled the infant to quiet his crying. "Shh, now you're fine."
The baby stared wide-eyed at him.
Jesse followed Jo to the kitchen. "Hello, Paul." Jesse crooned to the baby. "What's the matter? Is your mama being mean to you? Hmm?"
"No," came the reply from the kitchen. "I'm not being mean to him. He needs changing, and I have to get the clothes off the line before he can have a clean diaper. Hold him for a bit, will you?"
"Sure. Holding him reminds me of caring for my baby sisters and brothers."
Jesse sat at the table and held little Paul with his hands cupped around the baby's head and the child's feet at Jesse's elbows, His body cradled and protected from the hard wood by Jesse's arms.
Jo came back inside with a basket full of clean dry clothes. Her pretty blond hair in a bun at her nape, but wisps of hair escaped framing her face in long curls. She was tall and had pretty blue eyes. If he found someone as pretty as Jo, he'd be a lucky man.
"I'll take him now. As soon as I change him you can have him back. He does seem to love you so."
She pulled two diapers off the top, and laid a towel on the table. Then she came over to Jesse and Paul, picking up the baby and changing his diaper on the towel.
"I have a way with babies and small children." But not with women.
"Indeed you do. But you didn't come all this way to take care of Paul for me. What can I do for you? Would you like a cup of coffee?" She jutted her chin toward the stove.
Jo gave Paul back to Jesse and then tackled the folding of the clothes in the basket.
"Yes, coffee would be good."
With the baby in his arms he angled his head and looked at Jo.
"Why did you become a mail-order bride? You're a beautiful woman. You could have your choice of men."
"I take it you think I'm not good enough," said Sam as he entered from the living room.
"No, it's not that." He didn't want to tell them but he decided he should. "You might as well know. Rebecca Jane has decided to marry someone else and stay in New York City. She didn't want to come to the wilds of Montana and Hope's Crossing."
Jo came over and hugged him around the shoulders, while he sat holding her son. "You deserve better than some rich hoity-toity woman, but I'm so sorry anyway."
Jesse shrugged. "Don't be. I'll just get a replacement."
Sam, tall, with brown hair and mustache, raised his eyebrows. "A replacement…bride?"
"That's right. I'm sending for a mail-order bride. Like Jo."
"Like…Jo?" repeated Sam, glancing toward his wife.
"Yes." Jesse noticed a disbelieving tone to Sam's voice. "Is there something wrong?"
"You do realize how lucky I was to get Jo?" asked Sam.
"He can be just as lucky," said Jo as she went back to folding her laundry. "Are you using the same company? Matchmaker & Co? Mrs. Black is very good and she'll make sure you are who and what you say you are before she sends one of her ladies."
Sam grinned. "She's not as cautious with the girls."
"Not true." Jo shook her head. "She knew I was a bounty hunter, knew everything there was to know about me and accepted me anyway. She said I was exactly what you needed."
"Sounds to me," Jesse put the baby up on his shoulder and stood, "like this Mrs. Black knows more than what we tell her."
"She sends a man to screen you before she accepts you as a client," said Jo.
"I guess I better write her then." He handed little Paul back to his mother. "If I expect to get married any time soon." Regardless of what I think of her process, it's a necessary evil and she does get good results. He looked over at Sam and Jo. Sam was holding Paul now while Jo finished with the laundry. If only I could get as lucky, I'll be a happy man. Won't I? And what about Harry Smith? Is it fair to bring a wife here when Harry's threatening to get even with me for firing him?
March 16, 1873
Dear Mrs. Black,
My name is Jesse Donovan. I'm six feet tall with brown hair, brown eyes and all my teeth. I've included a recent photograph. I am a miner who struck the big one and am now quite wealthy. I am in need of a wife who can serve as my hostess and give me children. My former fiancée decided to remain in New York and marry someone else, rather than venture to Hope's Crossing. I'm looking for someone who will not be put off by living in a small town. I've built a new house, the nicest in town, and need someone to help me care for my home and fill it with children.
I've been referred to you by Jo Shafter, now Longworth. She said that you have the extraordinary ability to pick the right woman for each man, or perhaps I should say the perfect man for each of your ladies.
Yours Sincerely,
Jesse Donovan