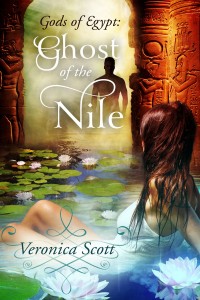 What inspired Ghost of the Nile?
Thanks for having me as your guest again! Ghost of the Nile is the latest in my "Gods of Egypt" paranormal series set in ancient Egypt. For quite a while I'd been fascinated with the idea of writing a story set on an estate in the 1550 BCE era. One of the interesting things about Egypt was that for literally hundreds of years the climate and the daily life stayed pretty much the same. Pharaohs came and went but the more ordinary folk had quite an unchanging routine, linked to the Nile's floods. I felt my hero could return from the Afterlife and fit right into his old home, although as a guest, not a resident. I thought the challenges for him could be intriguing.
The Egyptians of 3000 years ago believed that unless you were buried in the soil of Egypt and had all the proper rituals recited for you, as well as your name preserved, you couldn't enter the Afterlife. So my hero Periseneb, who was murdered and didn't receive the rites at the time of his death, has been condemned to roam the fringes of the Afterlife and wage endless battles against demons and giant snakes.
I'm always fascinated with the goddess Ma'at, who represented truth, balance, justice…and who happened to be the goddess of second chances. I'm a Libra myself – scales, balance…. She was one of the Judges who weighed the heart of a dead person, to see if they deserved the Afterlife. So I decided she'd need a champion to accomplish some task in Egypt, and selects Periseneb, who she believes deserves a second chance at entry to paradise. A favorite old movie of mine is the 1963 version of "Jason and the Argonauts". I love how the goddess Hera tells Jason she'll help him three times along the way. I decided Ma'at would help Periseneb, and you'll see in the book how he has to call for her assistance.
The next intriguing concept this novel allowed me to play with was the ancient Egyptian idea of the terrifying nature of ghosts, or akhs. Periseneb himself is uncomfortable with being an akh returned to Egypt, and worries a lot about inadvertently loosing the evil powers he now possesses on the innocents around him.
How likely are people you meet to end up in your next book?
Not very, especially not in the novels set in ancient Egypt! I don't draw much inspiration from my own life for those stories.
Give us an elevator pitch for your book.
Can he solve his own murder 200 years later?
Do you have a view in your writing space? 
I do have a view out my balcony, where I can see several trees and the foothills across a small valley. It's very pleasant. I also have two cats who keep me company, bring me toys, generally supervise my writing! I also keep several statues on my desk for inspiration – a Pharaoh, an ancient Egyptian dancer, a Roman centurion on a rearing stallion and a miniature garden scene from ancient Egypt.
What do you have planned for the future?
This year I want to write and release four new science fiction romances – I have two in the works, either being edited or formatted right now, which will be out in March and April. I have a number of plot ideas for the next  book so I just have to settle on one and start writing. In the Gods of Egypt series, I'll be releasing a novella that is currently only available in an anthology. And I'm hoping to write the sequel to Dancer of the Nile. Oh, and I'll be releasing the next audiobook. My narrators are recording it now. Sounds ambitious and crazy busy, I know, but last year I went full time as an author so if I stay focused, I ought to be able to get most of the plan done. Knock on wood!
How far do you plan ahead?
About a year at a time. I'm not a hugely detailed planner, as you can probably tell.  I like to see what new opportunities arise, or how the publishing business is changing, rather than get locked into any one way of thinking.
Do you have any words of inspiration for aspiring authors?
Try to write at least a little every day. Don't edit yourself too much on the first draft! And remember the publishing world is in a state of flux, with many opportunities and challenges, so be open to trying various paths to your success. Self publishing, traditional publishing, agent, no agent…there's no one path that works for everyone, to do what feels right for you.
Please tell my readers a little bit about your book.
1550 BCE
Betrayed, murdered, and buried without proper ceremony, Egyptian warrior Periseneb is doomed to roam the gray deserts of the dead as a ghost for all eternity.
But then the goddess of truth offers him a bargain: return to the world of the living as her champion for 30 days. If he completes his mission, he'll be guaranteed entry into Paradise. Periseneb agrees to the bargain but, when he returns to the living world, two hundred years have passed and nothing is quite as he expected.
Neithamun is a woman fighting to hang onto her family's estate against an unscrupulous nobleman who desires the land as well as the lady. All seems lost until a mysterious yet appealing ex-soldier, Periseneb, appears out of nowhere to help her fight off the noble's repeated attacks.
Meanwhile, Periseneb's thirty days are rushing by, and he's powerless against the growing attraction between himself and Neithamun. But their love can never be. For his Fate is to return to the Afterlife, and Death cannot wed with Life…
A short excerpt:
In the morning, he rose with the dawn, grabbing a meat roll and a handful of dates from the communal table and heading off to walk the estate. Happy as he was to be in the world of the living again, the tour began first to depress and then anger him. Broken fences, unplanted fields, and drooping crops all spoke to the difficulties the estate was facing. He believed Neithamun was doing her best, given the limited resources, but the losing battle she was waging was all too obvious to him.
But when he topped the ridge and faced the cracked expanse of dirt and scrub grass where the marsh that gave the place its name used to be, he stopped in his tracks and swore. By the look of it, the marsh had been gone for years. Now he had the explanation why the nearest fields were fallow, since the estate had relied on the wetlands for irrigation.
He came down the hillside and walked a short way out onto the baked earth of the marsh, spinning in a slow circle to see the scope of the devastation. A few spindly trees struggling for survival in a cluster were the extent of greenery. Periseneb shut his eyes for a long moment, remembering the marsh as it was in his time—cool, green and thickly surrounded by trees, a refuge for the stately herons, cranes and ibis, stocked with fish, redolent with lotus and lilies, an amazing year-round haven in the hot, dry nome.
Cool water splashed his ankles and he inhaled the perfume of abundant lotus flowers. The cry of a startled bird sounded and he opened his eyes to find himself standing at the edge of the marsh as he remembered it. "By the gods, what sorcery is this?" He stared in disbelief, reached a cupped hand to the water's surface, and tasted the sweet, crystalline liquid cautiously. A fish jumped nearby to catch a careless flying insect and a white ibis swooped in to snare the fish, just missing and winging away with a harsh cry of disappointment. Periseneb glanced behind him. Sure enough, there were his tracks in the dusty hillside, leading to the water's edge. "Am I going mad? This cannot be here!" He bent to pluck a single blue lotus and as the stem broke, releasing the fragrant flower, the marsh disappeared, leaving him standing on the hot, cracked lakebed.
Holding a blue lotus.
His tattoo burned on his shoulder.
Periseneb felt a wave of vertigo, as if the ground moved under his feet. Hastily, he retraced his steps, ascending the slope, tucking the amazing lotus into his belt. Making his way to the great house, he went in search of the mistress of Heron Marsh. He found her at the grain silos to the rear of the house.
"We need to talk," he said, striding over to her.
Buy Links:
Amazon    Barnes & Noble    Kobo     iTunes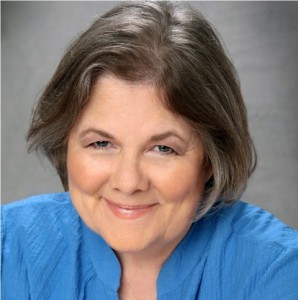 Author Bio:
Best Selling Science Fiction & Paranormal Romance author and "SciFi Encounters" columnist for the USA Today Happily Ever After blog, Veronica Scott grew up in a house with a library as its heart. Dad loved science fiction, Mom loved ancient history and Veronica thought there needed to be more romance in everything. When she ran out of books to read, she started writing her own stories.
Veronica writes novels set in the far future, often involving a disaster to kick the action off, as well as a fantasy romance series set in ancient Egypt. Her most recent release is Star Cruise: Marooned.
Three time winner of the SFR Galaxy Award, as well as a National Excellence in Romance Fiction Award, Veronica is also the proud recipient of a NASA Exceptional Service Medal relating to her former day job, not her romances!
Mother of two, grandmother  of one, companion to two cats….
Blog: https://veronicascott.wordpress.com/
Twitter:  https://twitter.com/vscotttheauthor
Facebook:  https://www.facebook.com/pages/Veronica-Scott/177217415659637?ref=hl
Amazon Author Page: http://www.amazon.com/Veronica-Scott/e/B006CUCJ92/ref=dp_byline_cont_ebooks_1