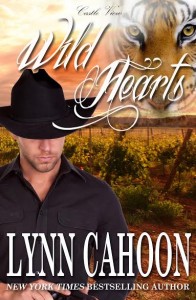 What genre(s) do you write in and why?
Hi, I'm Lynn Cahoon. I've visited with Cynthia before when promoting my Bull Rider series. I write small town contemporary romance AND cozy mysteries. For me, the small town is the important thing. I love reading Robyn Carr's Thunder Point series and visiting old friends. I hope my readers find the same comfort in my books. I'm devoted to happy ever after endings and the bad guy getting his due.
Tell us about your current series.
The Castle View series takes me home to Idaho, or at least my fictional northern Idaho town of St. Joseph's.  I modeled the Castle compound on a small winery settled in a historical Missouri town. I love the idea of protecting large cats and even though I don't have the skills, I wanted my heroine to be strong enough to take care of those lovely creatures. Future books will focus on the restaurant and winery on the property.
What is your favorite part of writing? What is your least favorite part of writing?
These are two sides of the same coin. I love new ideas and starting a new book, with infinite possibilities makes me giddy. I always think the new book waiting for me to write will be so much easier than the one I'm writing now. As I'm writing, I question my book, my craft, my choice of career, smack dab in the middle of the writing. My plan is to just write and then worry about all the insecurities that arise later. Daily words gets you through the pain and over the over side.
What is your next project and when will it be released?
Besides my first cozy mystery series (Tourist Trap – Murder on Wheels just came out yesterday Feb 2nd, with another book releasing June 7th – Tea Cups and Carnage), I'll also have my first Mass Market paperback release on August 30th – A Story to Kill – A Cat Latimer mystery.
In the romance genre, I'll release Roadside Attraction (Book 2 of the Castle View series) by March 31, 2016 with the final book – currently unnamed in the first half of 2016.
What is your typical day like?
I work full time at the day job still while I'm paying off debt. So I'm up early, get a few words written and my Facebook pages updated. I promote any blogs I'm on that day, then head off to my other job. When I get home, I aim for at least an hour actually writing and then some time in the social media world. There's always something needing my attention. I goal a word count of at least 7K a week.
What advice do you have for other authors wanting to self-publish?
I would suggest people start with a small press and get the author thing down first. I know, not the most popular route, however, I had a great experience with several small presses (if not a totally profitable one.) I learned to write fast, promote, and deal with edits. I also learned what didn't work. I aimed high, I originally pitched my Bull Rider series to HQ American. When I finally got my no (they wanted me to take out the secondary characters that I LOVED), I went small press for the manuscript.
Now, that I've got twenty books under my belt, I'm starting to self-publish my traditional rejects and I've started a whole new level of learning how to be a hybrid author. Failure isn't not succeeding, it's not trying.
Was your road to publication fraught with peril or a walk in the park?
Both? I love talking about my path. As I said above, I was aiming for HQ American. I pitched, submitted, and waited. And more importantly, kept writing. In 2012, I was in Idaho visiting family when my last rejection letter arrived for Bull Rider's Brother. That next Friday, I sent a blurb to Crimson Romance, and by the end of the week, I had a contract. I also got a contract that month on my contemporary witch paranormal novella (The Council series) through the original Lyrical Press. (Yeah, branding is not my strong point.) I accepted both and kept writing.
In 2013, I got an offer on Guidebook to Murder (Book 1 of the Tourist Trap series.) By that time, I had two books out for the Bull Rider series and two contracted for Lyrical. I switched focus, wrote the next two books for Tourist Trap and in 2014 eKensington released all three, with Guidebook hitting the NYT's list right before RWA Nationals in San Antonio.
That was crazy exciting times.
Since then, I've contracted six more Tourist Traps and in 2015, got a print first offer for a new cozy series. I finished the Bull Rider series and self-published a novella in that series. I followed Lyrical to their new home with Kensington, so two of my series are with the same publisher. When they turned down the third book in The Council series, I self-published that as well as a novella I got rights back on in 2015 after the publisher got tired of writing me such tiny checks (grin).
I believe in Bob Meyer's advice, always have a spec book on hand to pitch. So I'm still creating new worlds and loving it.
How far do you plan ahead?
I'm writing this in December 2015 and I've already been planning the next two years. What I'll be writing, what I'll be editing, what I'll be releasing, conferences, and other factors that might affect my work output. And what my income might be during that time. As a digital first author, it's all based on royalties. I got my first advance this year which was crazy amazing. But mostly, it's all a guess. That's one reason I'm holding on to the day job for a while. I want to make sure I can live off writing income.
Do you have any words of inspiration for aspiring authors?
Write every day, finish the darn book, rinse and repeat. You don't know what you love writing until you write it. And you don't know who you are as an author for at least a few books. Having a great idea isn't enough. Writing reminds me of The Phantom Tollbooths –Slogs of Despair. (Or I think that was the place.) That's the middle of the book for me. And it's so much easier to start something new. But you have to finish a book. Then tear it apart in edits and finish another one.
Having achieved your goal to be a published author, what is the most rewarding thing?
Setting new goals. Honestly, you never are done setting goals and striving for new successes. The publishing world is all about what you've done lately. The single most soul sucking mistake new authors make is believing their first book is going to take the world by storm. I have so many friends who have only published one book and keep wondering why, years later, its not selling. Write the next book. And then another.
Be an overnight sensation after ten years.  J
Wild Hearts: Book 1 of the Castle View series
BLURB
A Fresh Start –
Abigail Johnson just nabbed her dream job, running Castle View's Big Cat Sanctuary. However, after she moves with her daughter from Seattle back to her hometown, Mark Castle drops the bombshell. The sanctuary is on life support and she shouldn't even unpack.
Feeling torn –
Mark has one chance to save the family business on the verge of bankruptcy. And no one can deny, the tiger sanctuary is dripping in red ink. Closing it is the responsible thing to do. At least financially.
One final shot –
The sanctuary's existence hinges on winning one of the most prestigious grants in the zoo world, The Wildlife Conservation Society –Hagenbeck Grant. Can Mark wait for Abigail to save the sanctuary or will the bank and the other Castle kids push him to sell off the one place the cats call home?
Excerpt:
"We're never moving again." Abigail Johnson scanned the stacks of boxes for one labeled 'bathroom.' The moving company's flyer had promised her belongings would be gently placed in designated rooms. Instead, boxes were crammed in the small living room with most of the furniture. The delivery scheduled for Friday hadn't arrived from Seattle until Sunday evening. Now, Abigail searched their possessions for a hair dryer so Becca wouldn't go to her first day of school with wet hair.
"Mom, hurry up, I'm dripping." Becca's screech came from the bathroom. Even at six years old, patience was certainly not in her daughter's demeanor, even though it was her middle name.
Just like Grace didn't describe Abigail.
Like mother, like daughter.
"Find a towel." Abigail climbed on the top of the couch trying to reach the last stack. Her fingertips brushed the top of a lid just as a knock sounded on the front door. Damn, he was already here. "Come in," she yelled stretching farther, balancing her weight, inching her fingers closer. The back of the couch jiggled under her feet.
With one last try, her fingers grazed the sides of the box and she grabbed. The couch rocked, out of control. Bracing herself for the fall, she closed her eyes.
Someone grabbed her waist pulling her backwards. The couch tipped into place as she was lowered to the floor. Strong arms surrounded her and a hard chest supported her back. Taking a deep breath, she opened her eyes. She held the box over her head like a racing trophy.
Glancing over her shoulder, she caught sight of Mark Castle. The cutest guy in seventh grade. Eighth grade, ninth grade. Aw hell, he'd been the cutest guy she'd ever met. Deep, dreamy brown eyes. Now, he was her boss.
"Thanks," she whispered. She stared into his eyes, lost in the moment. Then she realized his hands still circled her waist. She pointedly gazed at his hands around her in a tight grip. "I'm safe now."
Mark's eyes widened as he dropped his arms. "You could have hurt yourself. What were you thinking?"
Abigail sat the box on the couch and ripped the packing tape off. Digging under a few bath towels, she grinned and held up the device. "Success!"
Mark folded his arms. "You almost killed yourself over a hair dryer?"
"Stop being so dramatic. I wouldn't have died from the fall. Hold on a sec." Abigail scooted between Mark and the boxes. She poked her head into the small bathroom where Becca sat on the edge of the tub, wrapped in a robe. "Here you go, sweetie. Now get your butt in gear or we're going to be late." She paused, "I need to talk to my new boss for a minute. Let me know if you need anything."
Abigail returned to the living room crowded with stacks of boxes and furniture. Mark stood out in the room looking uncomfortable and out of place. She didn't like this impromptu visit one bit. Apparently, neither did Mark, as he paced like a cat in a cage.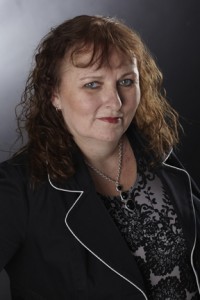 BIO – New York Times and USA Today best-selling author, Lynn Cahoon is an Idaho native. If you'd visit the town where she grew up, you'd understand why her mysteries and romance novels focus around the depth and experience of small town life. Currently, she's living in a small historic town on the banks of the Mississippi river where her imagination tends to wander. She lives with her husband and two fur babies.
Website- www.lynncahoon.com
Buy Link – http://www.amazon.com/Wild-Hearts-Book-Castle-View-ebook/dp/B018LF4HE0/ref=asap_bc?ie=UTF8