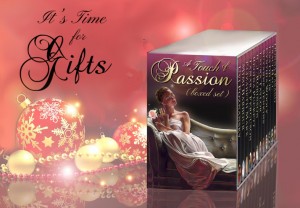 Interview with
Uvi Poznansky
Author of
My Own Voice, The White Piano, and
Included in the boxed set A Touch of Passion
What inspired you to write the series, Still Life with Memories?
Natasha, the renowned pianist suffering from early-onset Alzheimer's in my book Apart from Love (volume I and II of the series, woven together) kept coming back to haunt me. Her character was not an easy one to develop. The primary challenge is that she has no voice. She is utterly silent, which makes her son Ben hope—at first—that she can be reached, that he can 'save' her.
"There is no way to tell if she has heard me. Her gaze is fixed, as steadily as before, on the same small pane of glass, through which the sun is blazing; which makes it hard to figure out what she sees out there.
I push forward, aiming to view it, somehow, from her angle, which at first, is too hard to imagine:
In my mind I try, I see a map, the entire map of her travels around the world. A whole history. It has been folded over and again, collapsed like a thin tissue, into a square; which is suspended there—right in front of her—a tiny, obscure dot on that window.
And inside that dot, the path of her journey crisscrosses itself in intricate patterns, stacked in so many papery layers. And the names of the places, in which she performed back then, in the past—London, Paris, Jerusalem, San Petersburg, New York, Tokyo—have become scrambled, illegible even, because by now, she can no longer look past that thing, that dot. She cannot see out of herself.
She is, I suppose, confined."
Now here comes my new novel, The Music of Us. It is volume III in the series, and it is included in the boxed set A Touch of Passion. This story gives voice to her. It takes Natasha to an innocent time, when she was sixteen, a rising star. Here is Lenny, pining for her:
Love was in the air. I sensed it all around me. A record was spinning around on the gramophone, releasing one touching note after another, making me ache with desire.
Dark or light, deep in this heart of mine
There's a crazy beat pounding 'cause oh, just for you I pine
And its agony won't be through
Till you let me give myself, give all of me to you
I pine for you, dark or light
At the far end, the elevator doors opened. I thought of dashing over there to surprise Natasha. Instead I ended up taking a step back, because out came her Mama.
Mrs. Horowitz locked eyes with me at once, and it took all my concentration not to take a step back.
She clomped in my direction, then plonked herself down on the oversized couch that stood on one side of the elegant rug. Waving her hand at me in a commanding gesture, she pointed at the matching couch that stood on the opposite side.
"You," she said. "Sit down. We need to talk."
Any hobbies or interests that you enjoy in your spare time?
In addition to being an author and a poet I am an artist. For me, the visual aspects of my craft go hand-in-hand with the literary aspects. I paint with my pen and write with my paintbrush, which means that when I write, I strive to describe the scene, as seen through my character's eyes, as vividly as I now how, and when I paint, there is always a story revealing itself on my canvas.
My art includes ceramic and bronze sculptures, paper engineering projects, watercolors, oil paintings, and mixed media. To see it go to my art site or to my blog. It is the heart of my drive to reach out to my readers and listeners. A post may include a poem, an excerpt from one of my books, the back story of what inspired a particular passage, a few art pieces by masters from different time period that illustrated to me different points of views about a particular moment of history, which in turn enriched my story about it. Please check out my blog, and come back often, there is something new every day!
Do you see yourself in any of your characters, or do any of them have traits you wish you had?
In many ways I feel a kinship with Natasha: like me she's idealistic and strives for perfection, setting impossible goals for herself.
This is just the opposite of another character in my books.  At first I decided to model Anita, the girl in the center of  a firestorm of passion in My Own Voice (volume I) and The White Piano (volume II) as the-opposite-of-me. Her use of language would be atrocious. She talks in sentences laden with 'like' and the dreaded double-negatives. Anita would become a bold and spontaneous spirit, anything but repressed. She would be promiscuous. Her voice would be shockingly direct.
"In my defense I have this to say: When men notice me, when the lusty glint appears in their eyes, which betrays how, in their heads, they're stripping me naked—it's me they accuse of being indecent.
Problem is, men notice me all the time.
How can a girl like me ever claim to be innocent? Even if I haven't done nothing wrong, I'm already soiled, simply because of their dirty thoughts."
I do not even know how it happened, but once Anita started talking in my mind—which she did for nearly a year—I started to like her more and more. I asked myself, how would she play against Ben, who is a complex character, hesitant, highly sophisticated? How would she play against Lenny, a would-be author who is so proud of his refined expressions, when her background is so different from his? How would she measure up against his ex-wife, Natasha, the renowned pianist suffering from early-onset Alzheimer's?
Do you have any tips for new writers?
My best advice to develop your writing–besides reading a lot–is this: read your story aloud in front of a live audience. Listen not only to their comments and suggestions, but more importantly–to their breathing pattern while the story is being read. Are they holding their breath at the right moment? Do they burst out laughing, or wipe a tear when you intended? If not, you must go back to the drawing board and adjust your sentences.
Buy Links:
The Music of Us Kindle, Nook, Apple, Kobo, print (audio coming soon)
Apart from Love Kindle, Nook Apple, Kobo, print audio
Rise to Power Kindle, Nook, Apple, Kobo print audio
A Peek at Bathsheba  Kindle, Nook, Apple, Kobo print audio
The Edge of Revolt Kindle, Nook, Apple, Kobo print
Author Links: