The first story I ever wrote was about a princess who escaped her ivory tower and became best friends with a purple dragon named Patsy. I know, the name could use work and I was a rebel even back then. I wrote it for English class and got an A+. Ahhh, my first review. 🙂
I have a hard time writing in the company of others. That's why I can't write in a coffee shop or surrounded by people. I feel self-conscious and my muse shuts down. I have to be alone with no prying eyes peeking over my shoulder.
I get distracted easily. Thus, no television on but music is a must for my writing environment. If there is something that catches my eye, I have to force myself back to my writing. Otherwise, procrastination takes hold and I'll never get anything done.
I free-write a lot. I talk about the freedom and flooding of ideas that happens every time I free-write. The act of just letting my fingers do the talking is one of the best ways my characters emerge.
When I was 16, I won first prize in a poetry contest paying tribute to our veterans. I won $50 and invited to be on a float. I spent the money on books and politely declined to appear on the float (painfully shy).
I use life experiences to create real, honest characters in my writing. I'm a firm believer that life is filled with inspiration.
Planting the Seeds of Love: A Novella is my first foray into contemporary romance. I've been a reader of romance since I was twelve and the pressure was on. I normally write paranormal romance but I loved writing this novella. Sally's story flowed out of me faster than I could write it down.
I got caught up in the "proper way" of writing almost two years ago and as a result, lost my writing fire. I listened to a few people who told me I was doing it wrong. The thing is, each writer has his/her own writing style and I have my own way of telling a story. It's what makes me unique. I'm happy to say that I am back to writing in my own style and happier than I've ever been!
I write flash fiction and poetry as a warm-up to writing a novel/novella. I start with a writing prompt and let my muse take over. It gets the ideas flowing and my fingers write faster than I can keep up. I then keep them for later book ideas. Planting the Seeds of Love: A Novella came from a flash fiction story I wrote back in March 2015.
A few bonus facts about me:
I love to read books. It's a passion of mine and I continue to discover new authors.
I love to bake goodies and my new favorite thing is to add boxed chocolates to brownie batter and bake. It adds such a depth of chocolate flavor and sophistication.
I'm a happy positive person, most of the time. Sometimes I get frustrated and tired but then I give myself a shake and am happy again.
Title: Planting the Seeds of Love: A Novella
Author: N. N. Light
Genre: Contemporary Romance, New Adult, New Adult Romance
Blurb:
Torn between two men, Sally must follow her heart and decide if love will lead her to the city or the countryside.
Twenty-Two year old Sally Rayton returns to the family farm she deserted four years ago to bury her grandfather. Her plan: to settle her grandfather's estate and return to her life in the city with her boyfriend, Trevor Mattson.
Her childhood friend, Jack Smith, has other ideas.
Jack convinces Sally to transform the farm into a brewery and fulfill her grandfather's dream while keeping the Rayton Farm in the family. Sally works side-by-side with Jack while Trevor is hundreds of miles away in the city. The more time she spends with Jack, the stronger her feelings are for him.
When Trevor shows up to propose to Sally right before Christmas and finds her in Jack's embrace, she must make the biggest choice of her life: true love.
Excerpt:
Jack looked where she pointed.
"Sally…" he began.
"Yes?"
"Are you planning on selling it when the farm's made a profit?"
Sally sighed.
He turned her body around, his gaze penetrating hers.
"I don't know," she whispered. "I know Grandpa wanted me to keep it in the family." She furrowed her brow. "I'm not a country girl; my heart belongs to the city."
"Hey, it's okay." He moved a step closer. "Farming is hard work and you have to love it to make it successful." He put a hand on her shoulder. "Don't beat yourself up for following your heart."
Sally winced.
"What?"
"Jack, I'm not sure what my heart wants. Part of me loves being here, carrying on the family name."
"But…" Jack raised an eyebrow warily.
"But I have a life in the city. I've almost finished my degree –"
"You have Trevor," Jack interrupted her. He shook his head.
"What's wrong with that? Yes, I have a life and a boyfriend in the city. I've told you a thousand times my dream is to open my own sidewalk cafe." She folded her arms over her chest. "Don't you want me to be happy, Jack?" Her voice sounded hurt, even to her own ears.
He closed his eyes and rubbed his forehead.
"This isn't going how I wanted it to." He glanced up at her. "I'm sorry, I didn't mean to imply anything. It's just –"
"What?" Sally cocked her head to one side.
The telephone rang inside.
"Shit, I have to go answer it. I'll be right back." She ran into the house.
"Hello?"
"Hi beautiful." Trevor.
Buy Links:
Available at Amazon Worldwide exclusively: http://www.amazon.com/dp/B01581XM50
Paperback: https://www.createspace.com/5697490
Goodreads: https://www.goodreads.com/book/show/26134330-planting-the-seeds-of-love
Newsletter:
If you would like to sign up to be an exclusive member of #TeamPOTL, send me an email:
info [at] princessofthelight [dot] com
You'll get a free short story and you'll get sneak peeks into what I'm working on. Plus, every Friday, you'll get a special shout-out on Twitter. 🙂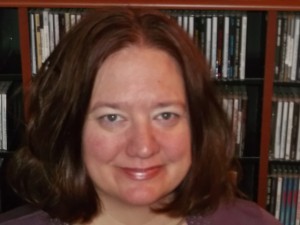 Author Bio: N. N. Light has been creating stories ever since she was little. Her grandfather remembers when she was two years old, she would stand at the top of the stairs and tell him a story filled with emotion (and in a language foreign to him) with her hands on her hips. Let's just say she was a born storyteller.
She was born in Minnesota, lived in Southern California only to move to chilly Ontario, Canada to marry her beloved husband MR N. She is blissfully happy and loves all things chocolate, books, music, movies, art, sports and baking. Her mantra is to spread the Light.
Most of the time you can find her on Twitter or getting new ideas on how to spread the Light on Pinterest. She is a proud member of ASMSG, Independent Author Network and Marketing for Romance Writers.
In addition to being an author, she's also a book promoter/reviewer and social media marketer. She loves books, has ever since she was young. Matching up books and readers is something that gives her great pleasure.
She'd love to connect with you either via email or via these various social media sites:
Website: http://princessofthelight.com
Blog: http://princessofthelight.wordpress.com
Goodreads: http://www.goodreads.com/nnlight
Twitter: http://www.twitter.com/NNP_W_Light
Pinterest: http://www.pinterest.com/nnlight
LinkedIn: http://www.linkedin.com/pub/n-n-light/90/1a7/902
Google+: https://plus.google.com/u/0/118060034268079734144/posts
Amazon Author Page: https://www.amazon.com/author/nnlight
Independent Author Network: http://www.independentauthornetwork.com/n-n-light.html