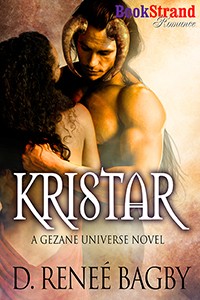 What is your favorite part of writing?
My favorite part of writing has to be creating the characters and the worlds they inhabit. It's fun for me to imagine scenarios and how people would react when tossed into those scenarios. I try to keep the stories grounded in realism even while I'm going off on a high fantasy tangent.
For instance, a black heroine who is tossed across dimensions to a medieval-esque place where dragons exist still has to worry about taming her hair and keeping it from resembling a giant knot on top of her head. That's something most readers can relate to and that's what draws them into the world and the story. My goal is to make my readers believe so they have a vested interest in the outcome of the story.
What is your least favorite part of writing?
I'm sure most authors say editing. Edits don't bother me that much. It's always nerve-wracking to open the email and see what the editor has to say. Once I get over that initial anxiety, the rest is smooth sailing. The editor wants my book to be better and so do I. Nothing said is meant to be hurtful and I would rather an editor say it than a reader in a review.
No, I would have to say my least favorite part of writing is trying to get the words to match the pictures in my head. I imagine books as movies. Whole scenes complete with background music and special effects play out in my mind but it's really hard and frustrating to translate that to the page. My life would be so much easier if I'd had an aptitude for drawing. I could have gotten into doing graphic novels. But I'm a wordsmith, which means trying to find the right words to describe everything my imagination cooks up.
How has your experience with self-publishing been?
I enjoyed it. Self-publishing is a LOT of work. Tons. I have several programs that help lessen the burden but there is still a lot of time involved and research. Just doing the currency conversions for all the other countries is enough to make me want to cry, but I persevere and get it done.
While I only have one title self-published at the moment, I plan to have many, many more. That one title hasn't put me on the bestsellers list but I have dozens of titles in my to-be-written pile that might just do it. It's a matter of getting them written and getting them out there.
How likely are people you meet to end up in your next book?
That is wholly dependent on the person I meet and how interesting they are. My husband has a friend and coworker who has inspired a few book scenarios with all of her real life stories. I even told her I was using them as book fodder and she was happy that I wanted to. My writing buddy and sounding board Stephanie Burke has a childhood I will mine for character backstory of a title I plan to write in the near future. Sometimes I meet people with interesting names I make note of to use for future characters. But mostly my characters are just made up.
Do you write under a pen name?   Why or why not?
– I do write under my real name and a pen name—Zenobia Renquist. To explain my pen name, I have to first explain what I write under my real name. As D. Renee Bagby, I write in my Multiverse—a set of seven unique alter-Earth universes with set rules that sometimes crossover. But, me being me, I started coming up with stories that didn't fit those seven universes.
I didn't want to butcher the stories to make them fit so I decided to write them but under a different name so readers wouldn't be confused as to whether or not they were Multiverse titles. Hence Zenobia Renquist was born. Zen is my holding name for all the wacky and off-the-wall plots I come up in a wide range of genres from Contemporary Romance to Paranormal/Fantasy Romance to hot-as-hell Erotica in both the Contemporary and Paranormal genres.
As well, my Zen titles tend towards novella length while my Renee titles are usually novel length. Thus I have more Zen titles than Renee titles because the Zen titles don't take as long to write.
Please tell my readers a little bit about your book.
Kristar is the sequel to Serenity and the second title in the Gezane Universe—an alter-Earth reality where a demon-like species known as bhresya exist alongside humans and magic is commonplace. Readers met Chigaru, the hero of Kristar, in Serenity as the queen's captain of the guard. I had a ton of fun writing him and several readers were very upset he didn't end up with Serenity. I knew when I first wrote Chigaru that he would get his own story and Kristar is it.
Kristar crosses from Plain Sight Universe to Gezane Universe. Eris, a book now no longer available for purchase but I plan to rerelease in the near future, is set in the Plain Sight Universe and Yolette from Favored Dragon's Release is from Plain Sight Universe as well. Though I have several heroines from Plain Sight, I still don't feel as if I've introduced it properly but I'll get to that soon.
Kristar Blurb:
Chigaru is captain of the guard and he loves his queen more than he should. He is loyal to the royal family but knows his desire for one he cannot have is an issue. He needs a woman who will distract him before he commits treason.
Kitty is a classically trained dancer turned stripper. Her life is perfect except for the shadows of her past catching up with her. She needs to get away before she becomes a prisoner of her destiny.
Five years ago, Silny enacted a plan to regain her lost memories. The last piece of the puzzle is Kitty, and Chigaru is the only one who can cross dimensions to retrieve her. Kitty is not right for his world. Chigaru is not what she expected. They are soul mates, but knowing that might not be enough to overlook their pasts for a future together.
Kristar Buy Links:
Siren-Bookstrand: http://www.bookstrand.com/kristar
iBooks – https://itunes.apple.com/book/kristar/id797108929
Kindle & Print – http://www.amazon.com/gp/product/B00HQ0IOPA/
Kobo – https://store.kobobooks.com/en-US/ebook/kristar
Nook & Print – http://www.barnesandnoble.com/w/kristar-d-renee-bagby/1118197749?ean=9781627408349
Kristar First Chapter Online:
http://drb1stchp.com/2013/12/kristar-by-d-renee-bagby/
Kristar Excerpt:
Melchior said, "We have never met. What concern is it of yours if I acknowledged the bond or not?"
"She wanted me," Chigaru said with a slow nod. He met Kitty's gaze. "Silny needed Kitty to regain her past. Kitty resided in an alternate version of Gezane, a place Silny could not reach. As Kitty's true mate, the path was open to me."
Silny said, "Hell Hound Chigaru would have never left Queen Serenity's side so long as the possibility remained she would one day turn to him. The red cord of love binds them. Even now I see it between them."
Serenity gasped at the same time Kitty sucked her teeth and looked away from Chigaru.
"However, the silver cord of true mates is wrapped in a red cord of love as well. Between Queen Serenity and King Melchior the cord is thick and the red surrounding it as bright as the red between Queen Serenity and Hell Hound Chigaru. Between Hell Hound Chigaru and Kitty, the silver cord is present and thick between them—made so because of their binding—but the red cord of love is faint."
Kitty snorted. "Why am I not surprised?"
"Your denial is the reason it is faint, Kitty."
"Me?" Kitty yelled jabbing her finger into her chest. "Why the hell is this my fault? He denied me. He was going to leave me so he could return to her."
Chigaru reached for her but she smacked his hand away. "Kitty, I told you the reasons why I did not want to bring you here."
"Yeah but I didn't know you were talking about me at the time. And those were excuses, not reasons. The first day we met, you knew I was your soul mate. You fucking knew and you were going to leave without saying a word. If you hadn't lost that stupid scroll, you would have returned home so you could continue mooning over another man's wife."
"Kitty—"
"Tell me I'm wrong. Go on, Mr. I-can't-lie. Tell me."
Chigaru closed his mouth because he couldn't speak the words she wanted to hear. Kitty wasn't wrong. Without giving her a chance or trying to know her, he had determined to leave her.
"Ha! I knew it." Kitty pushed to her feet and faced Silny. "Can you send me home?"
"Kitty!" Chigaru jumped to his feet and grabbed her arm. She tried to pull away from him, but he held her.
She stopped fighting him but didn't look at him. To Silny she asked, "Can you?"
Silny spared Chigaru a glance before she said, "The magic that retrieved you could send you back."
"Good. Let's get this party started."
At the same time, Chigaru yelled, "No."
Silny said, "I said the magic could send you back. It could if you hadn't performed the bonding."
"What?" Kitty and Chigaru asked in unison.
"You are bound to him, Kitty. Your souls are mingled. No magic will part you now. There is no magic stronger than the silver cord between true mates. Mates not yet bound can surmount most magic, as King Melchior found out."
Chigaru relaxed though he didn't release Kitty. She wouldn't be able to leave him. That gave him time to make up for his shortsightedness upon their first meeting.
When did you start writing toward publication?
I started writing toward publication in college, hence the backdrop of my debut novel Adrienne, which is my alma mater…though I don't really say that in the book. I didn't finish Adrienne until a few years later but I knew back in college that it would be my first and it was. Back then I didn't know I would have a second pen name and be writing Erotic Romance and Erotica. I was all about Sweet/Sensual Romance in those days and couldn't imagine writing anything hotter. But then I started writing for Changeling Press as Zenobia Renquist and my whole writing world changed. Let's just say my muse is a pervert and leave it at that. :P
Did you have several manuscripts finished before you sold? If so, did you send them out yourself?
I had several manuscripts started before I sold. And I do mean SEVERAL. I had ideas and partially written stories all waiting to be finished and bring the Multiverse into the writing world. Since Adrienne released, I've only managed to finish a small handful of the many stories I started. I got sidetracked writing for Zenobia Renquist and just dealing with real life. But I've decided that I need focus and to put myself on a schedule. Zen is supposed to be my run-off name, not my main name and I need to treat it as such.
Part of my issue is that I wrote the majority of my Multiverse titles at the same time I was writing Adrienne so they have all the writing mistakes of that time period. My style has changed a ton since my debut and just the task of bringing the stories up-to-date has me running. It's easier for me to write something new than to go back and fix something old. Sure the words are already written but having to fix them takes more effort than just coming up with new ones.
It's the difference between cleaning a dirty room and moving into a clean room. A clean room just has to be kept clean. You put things where they go the second you arrive and everything is in its place. A dirty room has to be sorted to separate what's staying and what's going and then you have figure out where to put all the stuff that's staying, assuming you have room to put it anywhere. It's the same with revising versus writing something new. Sometimes it's just so tempting to say "screw it" and start all over from scratch, but then I remember all the words I've already written and don't want to abandon them.
Having achieved your goal to be a published author, what is the most rewarding thing?
Reader feedback, especially positive reader feedback. I'm an author because I want to share my stories with the world, otherwise, I would just keep them to myself. I want to know what people think of the stories I write. Good, bad or indifferent—I want to hear it. I might not like the bad but even that can help me improve my craft. To know that a reader chose my book out of the millions available and took time out to read it is gratifying, even more so if that reader enjoyed it. Awards are great and recognition is always welcome but I just want to be read by as many people as possible.
Renee Bagby Bio:
D. Reneé Bagby (also writing as Zenobia Renquist) is an Air Force brat turned Air Force wife, she was born in Europe, has lived in Japan and in several states of the US, including Virginia, Florida, North Carolina, Texas, California, Maryland and Hawaii.
Turning her favorite pastime into her career, Renee loves to build worlds and torture her characters for the enjoyment of her readers. She can't fill everyday with writing alone, and also enjoys watching anime, reading manga, crocheting, knitting (yarn and mail), and binging shows on Netflix. She's a Whovian (David Tennant for the win!), a trekkie (DS9 because Odo rocked), and a fan of pretty much every Marvel live action movie and DCU animated movie.
She has a wacky imagination and tends to write all over the place. In order to keep up, she only asks one thing—Leave Your Reality Behind to Discover Different and Unique Romance & Erotica.
Website – http://dreneebagby.com
Twitter – https://twitter.com/dreneebagby
Facebook – http://www.facebook.com/Author.DRBagby.ZRenquist
Goodreads – http://www.goodreads.com/dreneebagby
Amazon Author Page – http://www.amazon.com/D.-Renee-Bagby/e/B002BM9GFK/