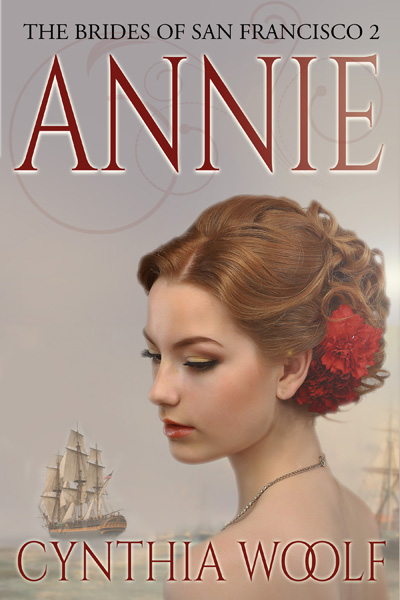 BLURB:
Annie Markum grew up with a bible in one hand, and a disapproving father holding the other. At twenty-two, she dared to dream of a different life and risked everything to become a mail order bride. One year later, she finds herself on a friend's doorstep, penniless, pregnant, and a widow. Her husband was an honorable, church-going man, and she believes her father will allow her to come home. To get back to her father in New York will take money she doesn't have. She's got no choice but to accept work as a cook in a local saloon. Her father would never approve, but Annie is determined to earn enough for safe passage for herself and her beautiful new baby girl.
It's never good to lust after another man's wife. Saloon owner, Nick Cartwright, learned that lesson the hard way. He took one look at Annie Markum and fell hard for his friend's mail order bride. A year later, she's back in his life, a widow with a precious daughter to protect. Nick will do anything to convince Annie to give him a chance, except the one thing she demands…sell his saloon. Annie has lived a sheltered life, and her innocence is one thing Nick wants to preserve. Life is rough, and Annie is soft, sweet, and all too kissable. He wants to keep her and her little girl, but Annie is determined to raise her daughter as far away from the saloon as possible.
Annie fights her growing attraction to Nick. She might even be in love with him, but with Nick comes the saloon. And the whiskey. The gambling and the women. One of them will have to sacrifice everything to make a relationship work, and neither wants to budge. When it turns out that Annie's dead husband actually left her a fortune, her future seems set. Until someone decides to take both Nick and her new found freedom away from her. And Annie realizes that sometimes, in life and in love, you have to fight dirty to win.
EXCERPT
CHAPTER 1
May 1868
Annie Markum White set her valise beside her on the porch of the huge white stone mansion. It weighed heavy in her hand after her long walk along the streets of San Francisco. Dog tired, her feet and ankles so swollen she wondered how she'd get off her half boots. She rested a moment, leaning against the side of the house, before knocking. Having endured the censoring looks, pretending she didn't care, Annie rubbed her hand over the reason for those looks, and for her long journey, her swollen belly, covered by her black gown. She was doing what she'd told herself she wouldn't do, she was asking for help.
"It's all right little one. Mama won't let anything bad happen to us, no matter what." She took a deep breath, smoothed her hair as much as possible. A hunger pang hit her, this time her back hurt as well, but she ignored it as she had done all day. She lifted the door knocker on the massive entrance to the mansion, letting it fall back to the door and then did it again. She heard the sound echo through the house.
The door opened on a butler wearing a black suit, white shirt, cravat and gloves.
"Good day, madam. How may I assist you?"
"I'm here to see Mrs. Malone."
"Who my I tell her is calling?"
"Annie White. Annie Markum White. I'm a friend of Mrs. Malone's."
"Yes, madam. Please come in."
With a nod, Annie bent to pick up her bag.
"No, madam, please. I'll get your valise."
The man stepped out, picked up her bag then led her inside.
"If you'll wait here in the foyer, I will inform Mrs. Malone of your arrival."
A few minutes after the butler disappeared, she spotted Nellie hurrying down the hall toward her. She was a little heavier and moving a little slower than Annie remembered. Her hair, still the beautiful blond color, was pulled back by combs on the sides of her head. As she came closer, Annie saw circles under Nellie's bright emerald eyes.
"Annie! How are you? Are you alone?" she called as she approached.
"Nellie." Annie's hand automatically rested atop her stomach.
"Oh my," her friend said. Coming to a halt, her eyes widened. "I can see how you are."
Annie burst into tears, much to her embarrassment.
Nellie wrapped her arms around her. "Shh, everything will be fine." She waved a hand at the butler. "James, please bring tea, some sandwiches and cookies to the parlor.
"Yes, madam. Right away."
By the time they reached the parlor, Annie had calmed down and stopped crying.
"Annie, what's wrong?"
"William died. He was in debt over his head and everything we had is gone. I have nothing except what is in the bag out in the foyer." She swallowed over a tight throat. "I need someplace to stay, Nellie."
Nellie took Annie's hand and patted it. "Of course, you'll stay here. I wouldn't have it any other way. For as long as you need or want. When is the baby due? Have you seen a doctor?"
"I'm past due now. The doctor said I was due the end of April and it's mid May, but she's dropped, I can feel that she's about to come."
"I want the doctor to look at you immediately." Nellie got up and pulled the cord by the door.
The butler appeared.
"James, send someone to Dr. Walsh. Tell him I want to see him as soon as he is available."
"Yes, madam." After a brief nod, he turned and left.
Annie's stomach rumbled and she secretly hoped her friend hadn't heard.
"How long since you've eaten?"
"Breakfast yesterday. I admit I'm famished."
"Why didn't you come to me sooner? Never mind. You're here now and everything will be fine."
The door opened and Blake Malone, tall and handsome with dark brown hair and gray eyes, entered. He'd grown a mustache since Annie had seen him last. Following him was his partner and friend Nicholas Cartwright.
"Annie, so nice to see you. James said you were here," said Blake.
"Hello, Blake. Mr. Cartwright." She was hard-pressed not to stare at Nick Cartwright. His handsome face was the same as she remembered, the same one she dreamed about. His was the face that had kept her sane throughout her marriage.
Blake came forward, took Annie's hand in his and kissed the top. "You look beautiful. How are you?"
"You're being kind. I look like a cow."
"Nonsense," said Nick. "Blake is correct. You look lovely." He too, raised her hand, but he turned it and placed a delicate kiss on the inside of her wrist.
Annie raised an eyebrow then inhaled sharply. Shivers ran up and down her spine. There was no doubt now that her attraction to Nick Cartwright was still there, in full force, perhaps even stronger now. With her pregnancy all of her emotions seemed more intense.
"Thank you, both. You're sweet." She looked at Nick. He was still as attractive as he been at Nellie and Blake's wedding a year ago. Had it really been so long?
Nick stood there, his thick brown hair shimmering with streaks of gold, his brown eyes twinkling with what she would swear was mischief.
He cocked an eyebrow. "I'm anything but sweet, Miss Markum."
Buy Links
Amazon: http://amzn.com/B00SRS0BSI
Barnes & Noble: http://www.barnesandnoble.com/w/annie-cynthia-woolf/1121114612?ean=2940149922468
Apple: Available Soon!
Kobo: http://store.kobobooks.com/en-US/ebook/annie-19
All Romance eBooks:  https://www.allromanceebooks.com/product-annie-1732800-158.html
Paperback:  http://amzn.com/1938887522