Lily will give away a copy of the paperback of No Strings Attached to one lucky commenter so be sure and leave her a comment.
What genre(s) do you write in and why? I write romantic suspense. I like the tension of two people thrown together under nefarious circumstances, where you don't know who you can trust.
How many books have you written? Do you have a favorite? I have published two books, and I think of them as my other children. I love them both equally, in different ways.
Tell us about your current series/WIP. The City Lights has two books now, with a third or fourth planned. The first book, No Strings Attached, starts out as a weekend fling in Vegas, but there are repercussions. The hero investigates the heroin for embezzlement. The second, Under His Protection, focuses on Fox's brother Lee, and he is opening a security firm. He takes a contract protecting an Atlanta lawyer who has been receiving death threats. An underlying mystery ties the books together.
What inspired your latest book? The character Lee in the first book intrigued me. He came across as a laid back playboy, but we find out there is much more depth for him. He has always been in Fox's shadow, and we learn more about him.
How does your family feel about your writing career? My husband has been very supportive. He read the first draft of the second book, and offered great insight for the ending. My kids are both in middle school, and they are intrigued. They aren't old enough to read my books though.
What did you do to promote your work? I've used Ereader News Today, the Fussy Librarian, and Facebook and Twitter. I've done 99 cents sale, but I haven't done any free book promotions.
What was the hardest thing you've found in the process of self-publishing? What was the easiest part of self-publishing? The hardest part for me has been deciding when it the book is done. You can always keep tweaking, but at some point you get diminishing returns.
Can you give a rough breakdown of your sales numbers from your first month to the present? I have sold approximately 1500 copies of my first book which has been out a year, and I've sold around 50 copies of the second book, which has been out less than a month.
What advice can you offer to anyone deciding to self-publish? Write more than one book as soon as you can. More than one book gives you legitimacy and lets readers know you are in it for the long haul. I think I should have waited until I had a complete series before I released, and then released once every thirty days. I think that would have built more momentum.
All self-pubbed books are rumoured to be shoddily edited. What do you say to that?
I pay a professional editor for all of my books and (so far) no one has reported any typos.
How likely are people you meet to end up in your next book? Not very likely. I take pieces of people. I may use someone's hair, or someone else's necklace that I admired. I may grab snippets of dialogue, or the way someone's house is decorated. But all of these are like pieces in a patchwork quilt.
What's next for you? I'm working on the third book, which should wind up this series. I'm working to weave two romances together. If it doesn't work I will split it into two books.
Where can readers find you? I blog at LilyBishop.com, and I'm on Facebook as Author Lily Bishop.
Where can readers find your books? Print/Ebook? My books are available in ebooks at Amazon, Nook, iTunes, and Kobo.
Blurb for No Strings Attached
From Vegas Fling to Miami Sting… Laura Todd is sick to death of men telling her what to do. Fox Thornton is tired of women using him to get ahead. After a Vegas fling, they cross paths in Miami. Money is missing at her office, and Laura is his prime suspect. An embezzlement investigation. A suspect on the run. Fox will do anything to bring the thief to justice, even if it is Laura, and even if he has to kidnap her to get answers.
Excerpt
Laura pretended to study her cards, but instead she peeked through her lashes at the gorgeous man beside her. With everyone else at the table in T-shirts and jeans, he stood out in a well-cut charcoal suit as if he had just come from a board meeting. He shrugged out of his jacket and hung it on the back of his stool, then rolled up his sleeves.
He was Man-of-the-Month material. In fact, she could picture him as Mr. July with his tie loosened and shirt unbuttoned to reveal sculpted abs …
Distracted, she hit when she should have stood and busted at twenty-two.
"You jinxed me!" she accused him with a laugh.
He turned that thousand-watt smile on her when he busted after one hit as well. "No, you took my card. See, if I had that one, I would have had twenty-one."
"Oh, blame me." She stacked and re-stacked her chips, then adjusted her scarf. "Any minute you'll say I'm too distracting."
He turned and his eyes followed the scarf back to her neck, and down to her waist. As his gaze moved up again, it felt like a caress. She looked up and lost herself in bright blue eyes that reminded her of the ocean in South Beach.
"You don't know the half of it," he said in a low tone meant only for her. Amusement lurked just beneath his words.
The old Laura would beat a hasty retreat, but tonight she would follow her instincts and see where they took her. After wasting years on a dead-end relationship, she had vowed to stop drifting through life and to start living. She felt like a femme fatale in her new dress, ready for anything when the silk had slid down her bare skin.
At the moment, however, she was ready for dinner. When her stomach rumbled, Mr. July turned with a grin.
"Hungry?" he asked.
She blushed. "A little. I got here today from Miami and the time difference makes me want to eat everything in sight."
She had blackjack on the next hand. Had his arm edged closer into her space? While collecting her chips, she leaned into him and spotted a little nick on his chin that she wanted to kiss and make better. Come on, Laura, get it together.
She tapped the table for another card when she shouldn't have, but won the hand anyway. Before she could bet again, the pit boss closed the table. Everyone grumbled, but Laura didn't care. She needed to quit anyway.
Laura tipped the dealer and cashed out, but as she stood, the skirt of her dress ripped. She could feel her skirt dangling and sat down quickly, desperate to hide her lacy black thong. She hadn't even brought her purse, only her phone and room key in a wristlet.
"Are you okay?" she heard Mr. July ask.
"Wardrobe malfunction. I have to go." She gathered the fabric in her fist, planning to back out of the casino.
"Let me help." In a flash, he stood up and draped his jacket over her shoulders. It went all the way down to her hips and covered the ripped section. "Better?"
His scent surrounded her. Laura looked up and saw nothing but his blue eyes.
"Thank you. I guess I need to go upstairs."
"I'll come with you." At her blank look, he gestured to the fine Italian suit coat.
"To collect the jacket."
"Of course," she said, wishing she hadn't made such a fool of herself. They started walking together toward the bank of elevators outside the casino. His arm around her shoulders felt like the most natural thing in the world.
"Well, this is awkward," she said, when they were alone in the elevator.
"Nothing like ripping your dress at the blackjack table to get someone's attention." The ripped dress had stolen her confidence, and where she had been an outgoing flirt earlier, she felt herself slipping back into her natural shyness.
"You didn't have to."
The elevator stopped on her floor, and Laura led the way to her room. "Didn't have to what?"
"Rip your dress. You had my attention already."
She could feel her face heating up at his comment. Maybe there was hope for her yet. She looked up and saw they had reached her room. How had they gotten here so soon? Earlier, when she pulled her suitcase, the hall had felt as long as a football field. She paused outside her door.
"Here we are." When she opened the door, she backed into her room and handed him his jacket with a straight arm. "Thanks for loaning me your jacket. My name is Laura Todd, by the way. It's nice to meet you."
She offered him her hand, and his handshake was warm and firm.
"Fox Thornton. It's definitely a pleasure."
"Fox? Is that a nickname?" She expected him to take the jacket and leave, but instead he leaned against the doorjamb.
"Long story. How about I tell you over drinks later?"
"I'd like that. But I'll be pretty busy with my conference."
"Let me guess. You're here for the International Hotel Association Conference."
"How did you know?"
"Just lucky. It's the biggest conference here. I'll look for you at the reception."
"Sounds great."
"Until then …" He leaned in and brushed his lips against her cheek.
He left before she could protest the kiss—did she even want to protest the kiss? She blinked to clear her head. Wow. Just wow. Mr. July was a heartthrob. Perhaps this conference would be interesting after all.
About the Series
Although the books have two separate couples, and two separate endings, there is some carryover from the first, so readers would be better off reading them in order. I tried to write a series of connected books where it didn't matter which you read first, but past issues kept reappearing in the second book.
Buy Links:
http://www.amazon.com/gp/product/B00D0UN0T0
http://www.barnesandnoble.com/w/no-strings-attached-lily-bishop/1117528470
http://store.kobobooks.com/en-US/ebook/no-strings-attached-city-lights-1
https://itunes.apple.com/us/book/id813363278
https://www.allromanceebooks.com/product-nostringsattached-1489700-177.html
https://play.google.com/store/books/details/Lily_Bishop_No_Strings_Attached_City_Lights_1?id=5HJoAwAAQBAJ&amp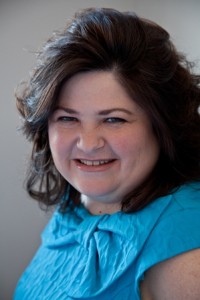 About Lily Bishop
Lily Bishop grew up in a small town of about 1,000 people in north Georgia (US). She attended college and later graduate school at the University of Georgia. In 1998, she moved to the foothills of South Carolina to be closer to the man she was dating and married him a year later. She works as a database analyst for a university and writes in the evenings.
When Lily was in high school, she used to read three Harlequin romances every Saturday and learned all about words like suave and sardonic, great for the SAT but not much else these days. Happily married with two children in middle school (gasp), she still loves a story about a good alpha male. She hopes her romances have enough suspense to keep you turning the page, and she hopes the mix of realism and fantasy will keep you interested in her characters.