Thanks for inviting me to share some time with your readers, Cynthia. I always enjoy connecting with new friends and fellow readers/writers. The topic of the day is flawed heroines. More specifically, what flaws would be considered over the top?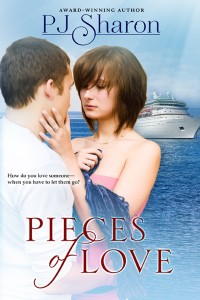 I, for one, love heroines who start out a mess. I don't mean mousy and weak, or women who have such poor self-esteem that they can't get out of their own way. I'm talking about main characters who have issues that need to be dealt with. When the story starts, I want to see a clear goal, motivation, and conflict. What do they want, why do they want it, and what stands in their way? If I see a spark of something redeemable in a female lead character, I am met with an immediate desire to witness their transformation. I can't wait to see them overcome whatever is holding them back from becoming their best selves and finding their HEA. In other words, the bigger the obstacle, the bigger the pay-off!
Their flaws can be as simple as being clumsy, slightly self-deprecating, or that they are hopelessly addicted to Project Runway (although why anyone would see this as a flaw is beyond me). Perhaps their lack of social grace is more pronounced, and a past wound has made them a bit testy, snarky or downright unlikable. Of course we know they are only trying to protect their fragile hearts, so we can overlook a touchy disposition while we wait for our redeemable heroine to appear. But what if our main character has a fatal flaw that offends our sensibilities, or makes decisions that we are diametrically opposed to. Could you see her as redeemable if she had an affair, did drugs, had an abortion (if those are choices you would find reprehensible), or if she had a job that was less than reputable? Maybe she's stripping to make ends meet during college, or she's a teenager who smokes pot, as is the case in my contemporary YA romance, PIECES of LOVE? Would it change your opinion about her, or would you root for her all the more because you recognize how far she must travel on her journey to find her HEA?
Sixteen year-old Alexis Hartman wants nothing more than to play her guitar and get high, hoping to escape the pain of losing her sister. But when her second arrest for pot possession leads to her mother's breakdown, Lexi is sent to stay with her grandmother for the summer. While embarking on a Mediterranean cruise hardly sounds like punishment, being forced to face her demons and falling for a guy she may never see again gives Lexi a chance to discover what it means to love someone—even when you have to let them go.
Lexi starts out as a grumpy, slightly underachieving, pot smoking teen who is struggling to get past the death of her older sister. She thinks because she doesn't drink and doesn't do "hard" drugs, she's not hurting anyone or doing anything wrong. But when she meets Ethan Kaswell, the poster boy for good sons, she's faced with making some hard choices about what she's willing to give up for love. Lexi's journey—and her transformation—hopefully give teen readers (and teens at heart) a chance to see that the things we think are holding us up are actually holding us back. What we see as flaws in our characters can be a mirror into our own lives. A chance to recognize a way through our problems and see that letting go of the past is the only way to move forward.
We can easily identify with most YA characters on some level since we've all been there. Those teen years were tumultuous for most of us, but also the most transformative time in our lives. Being able to identify with a character's emotional journey is what makes us want to read on, even when the character deserves a slap to the head. I love writing/reading YA for this reason and wish I'd had books like these to read when I was a teenager and going through rough times. As teenagers, our flaws are not only glaring, but they are being repeatedly pointed out by our parents, our peers, and our teachers. When all we want is to be loved and accepted for who we are, all this judgment can be tough to take.
It isn't until we are faced with losing something we truly value, that we are ready and willing to overcome whatever fatal flaw has kept us stuck in our little rut of self-destructive behavior—a fact that is still true into adulthood. The big dark moment that forces us to grow, change, become better, stronger, smarter, etc. is the moment when our flawed heroine becomes redeemable. So worth the wait, IMO.
What do you think? Are there flaws you just can't get past? Or are you willing to read on and watch the unfolding? Do you have any favorite "flawed" heroines?
Amazon: http://www.amazon.com/dp/B00KVRESLY
BN: http://www.barnesandnoble.com/w/pieces-of-love-pj-sharon/1119697117?ean=2940149272792
Smashwords: https://www.smashwords.com/books/view/446712
I-tunes: https://itunes.apple.com/us/book/pieces-of-love/id887052885?ls=1&mt=11
BIO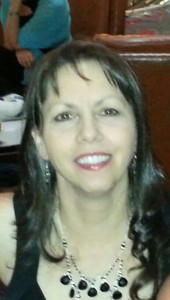 PJ Sharon is the award winning author of contemporary young adult novels, including PIECES of LOVE, HEAVEN IS FOR HEROES, ON THIN ICE, and SAVAGE CINDERELLA, winner of the 2013 HOLT Medallion Award and the 2013 National Excellence in Romance Fiction Award. She is excitedly working on The Chronicles of Lily Carmichael, a YA Dystopian trilogy. WANING MOON, Book One in the trilogy, was a finalist in both the 2013 National Excellence in Romance Fiction Award, Colorado Romance Writers Award of Excellence, and a HOLT Medallion Award of Merit recipient. Book Two, Western Desert released in June of 2013 and was a finalist in both the Winter Rose contest and Write Touch Readers contest. Watch for Book Three in the fall of 2014.
Writing young adult fiction since 2007 and following her destiny to write romantic and hopeful stories for teens, PJ is a member of Romance Writers of America, CTRWA, and YARWA. She is mother to two grown sons and lives with her husband in the Berkshire Hills of Western MA.
Website: http://www.pjsharon.com