Maggie is trying to explain why she is there instead of New York where she should be.
Leave me a comment and be entered into the drawing for a ecopy of Capital Bride, the first in the Matchmaker & Co. series.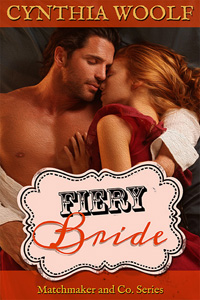 "That explains Mr. Sinclair's absence," he looked around them, "but not Miss Talbots. Is she still on the train?"
Maggie took a deep, steadying breath and braced herself. "Jenny met a man on the train and abandoned me in Omaha to marry him." She rushed on, "I'm so sorry Mr. Black. It'll take a little time but I'll refund your money as soon as I return to New York."
He cocked his head to one side and said, "I don't want a refund, Mrs. Selby. I want a wife."
"I don't have one for you, Mr. Black."
"Ah, but you do." He smiled and she swore his eyes twinkled with merriment. "You have you." He looked her up and down. "And I think you'll do just dandy."
Maggie stood there with her mouth agape until he reached over and gently lifted her chin with his knuckle.
Click here to go to the Sneak Peek Sunday blogspot and see the other sneak peeks.