This week we pick up after Maggie arrives in Denver. She has turned and looked up into the coffee-brown eyes of a tall man.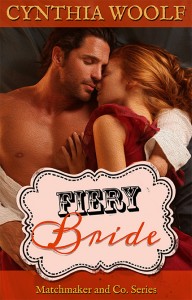 The man removed his worn leather gloves and held his hand out to her. "Caleb Black."
"Mr. Black," she said grasping his hand firmly. "I'm so…pleased to finally meet you." She stumbled over the words as his hand engulfed hers with warmth.
"As I am you, though I'm somewhat surprised. You made it fairly clear you wouldn't accompany Miss Talbot and that I was to meet her with Mr. Sinclair."
She dropped her gaze and realized their hands were still clasped and quickly extricated herself from his grasp. "Yes, well about that…,"
"I'm listening," he said quietly.
"Mr. Sinclair had a family emergency before he and Jenny were to leave, so I had to accompany her myself."