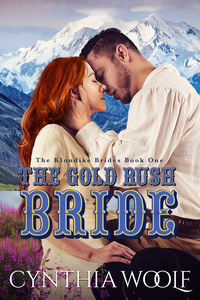 Sadie Thompson was twenty-seven-years-old and an orphan when she decided to take her father's place in the Klondike gold fields.
Barnaby Drake, her father's partner, wanted to buy out her half of the claim, but Sadie refused. Knowing she wasn't safe on the river with hundreds of other miners and to protect her from potential claim jumpers, Barnaby proposed marriage…in name only.
Homer Grimes had designs on both Sadie and on hers and Barnaby's claim. What lengths was he willing to go to gain them both? Would he go as far as committing murder?