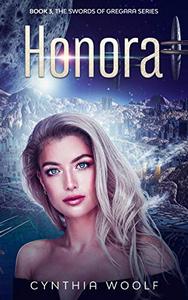 They stole her love, her life and want to steal the secrets secured in her mind. Secrets that could topple world governments and decimate quadrant security forever. Now she's on an epic quest to find out why and make those responsible pay.
Honora Reyestat gave up everything to become a member of the esteemed Gregarian Guard. No family, no friends, no connections–nothing that can ever be used against her. Captured and enslaved, she's become a prized gladiator for her master. Given the task of training a new slave, she recognizes a fellow Zolthor and the son of a tribal leader at that. Her mission changes from discovery of the enemy's tactics and secrets to returning Joridan to his people.
Drawn to this fierce woman as no other, Joridan Dolana tries to explain she is wrong. He's not Zolthor, he's Centauri. He was raised on Centauri with his sister. Faced with proof of a father's ultimate betrayal, he must choose between revenge and the protection of this woman who has sworn to never return his love.
Published:
January 7, 2014
Genres: