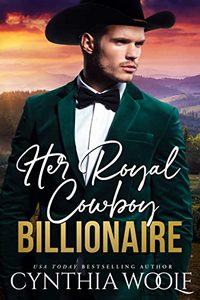 The Montana Billionaires. A thrilling new series by USA Today Bestselling Author Cynthia Woolf!
They take a chance and each find love.
She might be the best horse trainer in Twin Bluffs, some say in Montana, but first she's a single mother of a precocious six-year-old daughter. Still, she hopes to find a love she could only dream about.
He is all she imagined. Bold, kind and fiercely protective. But he's been hurt too and fiercely guards his heart and his identity.
When the worst happens, he will do the unthinkable to prove their love is the strongest bond of all.