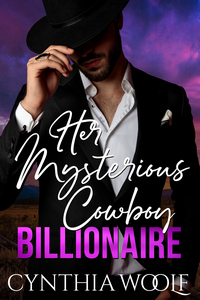 Reclusive billionaire Jack Saunders has gone into hiding as a Montana rancher to protect his son. The boy is the only witness to his mother's murder but he hasn't spoken since that day.
Gabby Cooper is a kindergarten teacher in Twin Bluffs, Montana. One of her students doesn't speak and refuses to play with the other children. Out of concern for the child, Gabby arranges for a meeting with the boy's father, Jack Saunders.
When Jack and Gabby meet, the air sizzles. Their attraction is instant and all consuming. What will happen when the man who murdered Jack's wife finds them again and goes after Gabby? Can Jack keep her and his son safe?