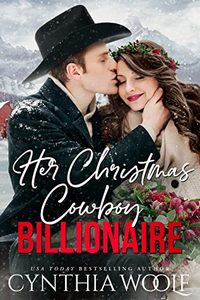 She is hiding for her safety from her old boss. Now in Witness Protection, she's sent as a cook to a Montana ranch owned by a former CIA agent.
The man, is more than she expected. He's handsome, bold and fiercely protective. All the things she wants in a man and yet he's not hers to love. Tragedy has marked him and will mark her in return.
When the evil she's hiding from finds her , will a Christmas miracle help them find common ground and discover that love is the greatest miracle of all?