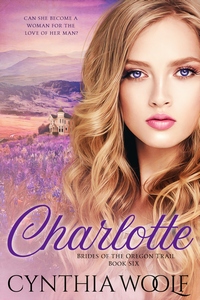 Travis MacGregor came to Oregon City to start over. Determined to put his past behind him, he believes a proper wife is all that's missing from the proper life he's always wanted. He has worked hard to establish his formal reputation as an upstanding and no-nonsense lawyer. However, the moment he meets Charlotte Taylor, he can't fight his attraction despite her unconventional, hell-raising ways.
Charlotte "Charlie" Taylor has been dressing like a man and wearing guns since her father kicked her out of the house when she was seventeen. She is perfectly happy with her life until she meets the insufferable Travis MacGregor. He claims to desire her, but how can she trust the new lawyer in town when he makes it no secret that he needs a proper wife to make his dreams come true. Charlie isn't the "proper" anything, but that doesn't stop her wayward heart from feeling things she never imagined possible.
But can he accept her as she is, or does he want her to change? To adapt? To become the proper, dress-wearing hostess of his dreams? And when the villain stalking Charlie comes to town, will the danger bring them together or tear them apart forever?