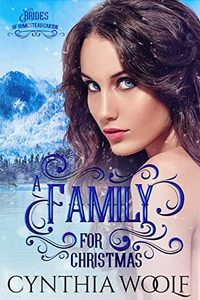 Charlotte Walker has escaped the clutches of her evil brother-in-law only to nearly lose her life in a blizzard. When her horse stumbles, throwing her into a snow bank and trapping her there, she is certain her life is about to end.
Until Adam Masters hears her cries for help. Leaving behind his warm fire and a good book, he trudges into the snow to find a beautiful, and freezing, woman buried in the snow. Perplexed as to why anyone would choose to be out in such foul and dangerous weather, he pulls her free and has no choice but to take her home to ride out the storm to come.
But Charlotte has reasons to keep her past hidden from her heroic host. What will he do when he discovers her secret? A secret that will change both their lives. And when the ghost of her past returns, alive and well and as evil as she remembers… will Adam be able to keep her safe?