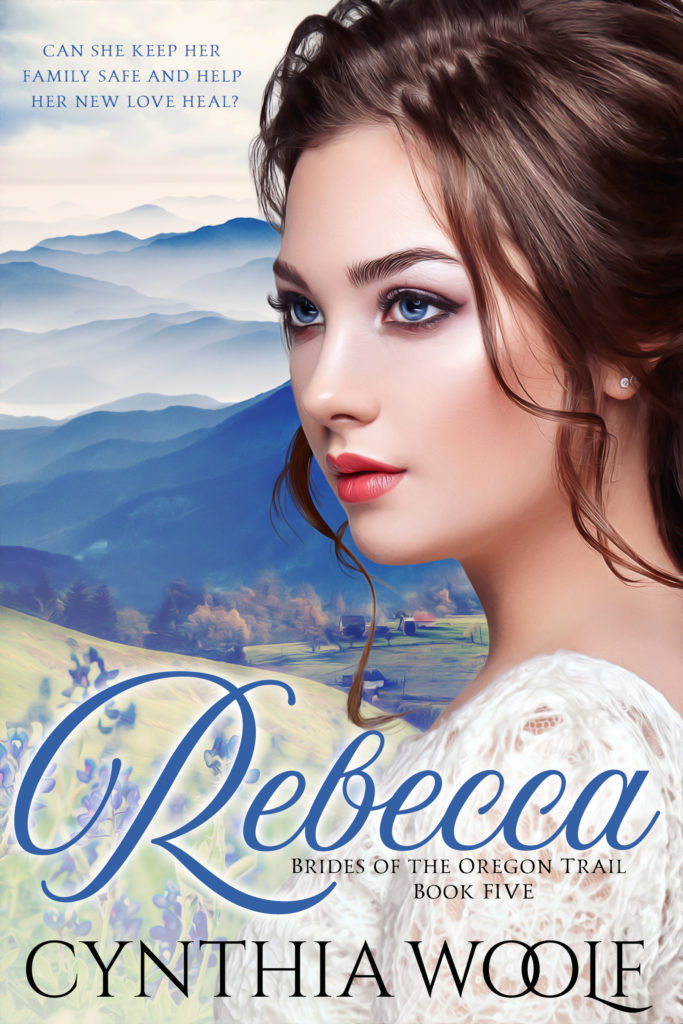 Rebecca Taylor traveled the Oregon Trail for one reason, to provide for and protect her younger siblings. Having lost her mother years ago, the care and raising of the younger children fell to her and her brother. Oregon was supposed to be a new beginning, a fresh start. But the house they acquire needs more work than it's worth, and a wealthy and powerful man has taken more than a passing interest in having Rebecca for his wife. Add to her confusion a simmering attraction to Ian Stanford, the carpenter hired to repair their home, and Rebecca is in way over her head.
After losing his wife–in a still unsolved murder–Ian Stanford has been raising his twin boys alone. Work fixing up the Taylor's old home is exactly what he and his boys need, but the enchanting young woman in charge of the household is driving him to distraction. His two boys want a new mother, but the only thing Ian is interested in is catching his dead wife's killer. When a new discovery leads him to a startling truth, everyone is in danger…his boys, the family he's grown to care too much about, and the beautiful Rebecca, who had can't stop thinking about.
When the truth about his wife's killer is revealed, he's shocked to discover his first need is not vengeance but to protect his new family. But the stubborn Rebecca isn't the type to sit idly by when her family is in danger. Ian has no choice but to work with Rebecca to lure the killer into a trap. The real trap, he soon discovers, is the one Rebecca placed around his heart.
TAG LINE: Can she keep her family safe and help her new love heal?
AMAZON: https://www.amazon.com/dp/B07YBHKJMJ/ref=sr_1_2?keywords=REbecca+cynthia+woolf&qid=1569362441&sr=8-2
APPLE: https://books.apple.com/us/book/rebecca/id1481226907?ls=1
BARNES & NOBLE: https://www.barnesandnoble.com/w/rebecca-cynthia-woolf/1133768841?ean=2940160727851
GOOGLE PLAY: https://play.google.com/store/books/details/Cynthia_Woolf_Rebecca?id=voaxDwAAQBAJ
KOBO: https://www.kobo.com/us/en/search?query=Rebecca+by+cynthia+woolf