I was invited to this blog hop by E. Ayers. You can visit her blog at http://ayersbooks.wordpress.com/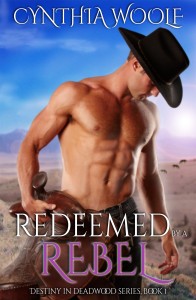 What am I working on?
Editing Healed by a Heart and writing Seduced by a Sinner
How does my work differ from others of its genre?
My works are shorter, usually running around 45K
Why do I write what I do?
I like reading westerns, always have, but when I decided to pursue writing all those years ago, my mom's story about how she met my dad inspired me. It couldn't have been anything other than a western, since they met on a ranch.
How does your writing process work?
I'm a pantser, so basically I get an idea, make a few notes about the characters and the plot and then start writing. I write until I get stuck, somewhere around the middle, then I sit down with my critique partners and discuss where the book should be headed and maybe some scenes to get it there.
Amazon – http://amzn.com/B00I1GZAU0
Barnes & Noble – http://tinyurl.com/kh8da53
Apple – https://itunes.apple.com/us/book/redeemed-by-a-rebel/id806815888?mt=11
Kobo – http://store.kobobooks.com/en-US/ebook/redeemed-by-a-rebel
Google Play – https://play.google.com/store/books/details/Cynthia_Woolf_Redeemed_by_a_Rebel?id=OXGpAgAAQBAJ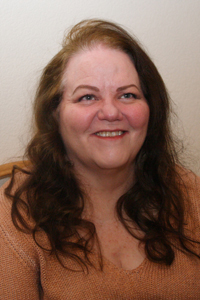 BIO
Cynthia Woolf is the author of six historical western romance books and one short story with more books on the way. She was born in Denver, Colorado and raised in the mountains west of Golden. She spent her early years running wild around the mountain side with her friends.
Their closest neighbor was one quarter of a mile away, so her little brother was her playmate and her best friend. That fierce friendship lasted until his death in 2006.
Cynthia was and is an avid reader. Her mother was a librarian and brought new books home each week. This is where young Cynthia first got the storytelling bug. She wrote her first story at the age of ten. A romance about a little boy she liked at the time.
Cynthia loves writing and reading romance. Her first western romance Tame A Wild Heart, was inspired by the story her mother told her of meeting Cynthia's father on a ranch in Creede, Colorado. Although Tame A Wild Heart takes place in Creede that is the only similiarity between the stories. Her father was a cowboy not a bounty hunter and her mother was a nursemaid (called a nanny now) not the ranch owner.
Cynthia credits her wonderfully supportive husband Jim and the great friends she's made at CRW for saving her sanity and allowing her to explore her creativity.
TITLES AVAILABLE
REDEEMED BY A REBEL
TAME A WILD HEART
TAME A WILD WIND
TAME A WILD BRIDE
TAME A SUMMER HEART
CAPITAL BRIDE
HEIRESS BRIDE
FIERY BRIDE
LOVE AND MISERY, a very short story