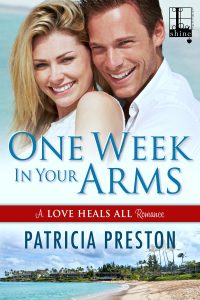 Part of One Week in Your Arms takes place on a fictional resort on Kauai, the fourth largest of the Hawaiian Islands. Kauai is regarded as the Garden Isle due to its lush emerald landscapes and tropical flowers. Besides the beach, the island offers some great sights, some of which the heroine, Marla, got to see while she was trapped in paradise with ex-lover and billionaire Carson Blackwell. Wouldn't we all like to be so lucky!
Kilauea Lighthouse is located on the north shore of the island is Kilauea Point where the historic lighthouse and a wildlife refuge are located. The lighthouse stands at the northernmost point of the island. Completed in 1913, the white lighthouse with its red top helped guide both sea and air travel to the islands until 1976. It is now a historic landmark and open for tours. Also, the surrounding area is a wildlife refuge where many of Hawaii's tropical birds thrive.
Alekoko Fishpond was supposedly built overnight by mythical island elves known as the Menehune. The Menehune were short, only about two feet tall, and stout. They slept in caves during the day and worked in the mountains at night. Master builders, they could create great feats overnight. They loved dancing, singing, and archery. They used magic arrows on an angry person to replace their anger with love.
Old Koloa Town and Koloa Heritage Trail is located where Kauai's sugar industry was born in the 1800's. The historic town represents the sugar plantation era and includes old-fashioned storefronts, a general store, and a vintage Texaco gas station. The gateway to the Koloa is called the Tree Tunnel. A stretch of hundred-year-old eucalyptus trees along Maluhia Road welcomes visitors. The Koloa Heritage Trail offers both cultural and geological sites.
 Spouting Horn is a large blowhole on the island's South Shore. The Spouting Horn releases a huge spray of water during swells when the surf channels into a natural lava tube. The loud hiss and roar of the Spouting Horn is the basis for a local legend. Kaikapu was a large lizard that guarded the coastline, and it would eat anyone who tried to fish or swim along the coast. Liko, a young boy, decided to outwit the lizard. The lizard attacked Liko, who stuck a sharp stick in the lizard's mouth, then escaped through the lava tube and the blowhole. The lizard chased after the boy and became stuck in the
lava tube. At the Spouting Horn, you can hear trapped Kaikapu's roar and see her breath spray from the blowhole.
Jurassic Park Falls is officially called Manawaiopuna Falls, but due to being featured in the movie Jurassic Park, the waterfall earned a new nickname. The Manawaiopuna Falls is a 360-foot high waterfall located in a remote area of the island. Once unknown, it is now one of the most popular tourist attractions on the island.
New Release
My newest book, ONE WEEK IN YOUR ARMS, is mainstream contemporary romance filled with witty, charismatic characters. The fun, fast-paced plot features a secret baby, a billionaire baby daddy hero who needs a pretend girlfriend for a week, and a pretty doctor who is desperate to keep her child a secret. Unfortunately for the intrepid heroine, Marla, she needs money for her community clinic so she has no choice but to spend a week in paradise with the one man who can destroy her life. How can she say no?
ONE WEEK IN YOUR ARMS is the first book in Love Heals All series where romance causes havoc, heartache, and humor for a cast of unsuspecting doctors until they realize love heals all.  Published under the Lyrical Shine imprint of Kensington Books, each book can be read as a stand-alone. They do feature the same location and continuing characters. The next book in the series is EVERYTHING HIS HEART DESIRES, coming in Jan 2017.
Excerpt: 
She picked up the letter opener. Her heart palpitated in sheer terror as she slid the opener under the flap of the envelope. With the envelope open, she peeped inside to see one folded sheet of stationery.
After six years, what could he possibly have to say?
She pictured him, standing beside a black truck in the drive of Royal Oaks, an old estate belonging to his grandmother. She recalled the date. June twenty-eighth. The day they had said goodbye had been a warm, blustery day in Tennessee. A summer storm was heading toward the rolling hills near Nashville.
The wind made a mess of Carson's unruly dark hair. His dark blue eyes were hidden by a pair of mirrored lens aviators, and his alpha-male physique tested the seams of his polo shirt.
"If I'm ever back in town, I'll look you up," he promised as their casual affair came to an inevitable end. For three weeks, they had been together and finally, the time had come for them to go their separate ways. She hadn't realized it would be so difficult.
"Sure." She forced a smile of goodwill. After all, they weren't parting in anger, or in love for that matter. And it was unlikely that she would ever see him again.
"I had a great time," she confessed boldly. She'd loved every minute of their brief, steamy affair. Talk about a summer break to remember. She grinned.
He gave her cheek a stroke. "You'll make a great doctor."
"You think so?"
"Yeah." He grinned. "You certainly know all there is to know about male anatomy."
"Yours, at least." She laughed. Then she hopped up on her toes and gave him a quick kiss. "Goodbye, Carson Blackwell."
She stepped away from him. Now was the time to face what was ahead. A grueling three-year residency. There would be no more time for long summer nights, tangled sheets, and sighs against swollen lips. She walked toward her small, sturdy hatchback. Before she opened the driver's door, she looked up and met his gaze.
"Goodbye," he called.
At that moment, she'd had an odd sensation in her chest that her life was never going to be the same.
Buy Links:
Amazon   http://amzn.to/1SCo3li
iBooks http://apple.co/1W6y6l6
I'm celebrating the coming of fall and the release of my first book in my new contemporary romance series by giving away a batch of my Kindle ebooks and a $20 Amazon gift card. You can enter by leaving a comment and email address on this blog and add extra entries by going to my Giveaway post on my blog: http://patricia-preston.blogspot.com/2016/08/celebrating-new-release-monthbatch-of.html  Drawing will be on Sept 30th. Winner notified via email.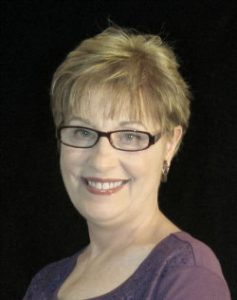 Author Bio
Patricia Preston writes mainstream romances where love matters most. You are her reader if you like fun, passionate, feel good reads. Must haves in her writing cave include sweet tea and music. Besides writing, she loves music, history, taking road trips, and anything containing chocolate. Her dream-come-true would be a townhouse in the French Quarter. She never misses Supernatural or the Walking Dead. She is repped by the Seymour Agency and currently working on a contemporary romance series, Love Heals All, for Lyrical Shine imprint of Kensington Books.
Available titles include Amazon best sellers, "The Yard Sale" and "Laid to Rest," as well as sexy historical romances: To Save a Lady and Almost an Outlaw. Coming in September is the first book in the Love Heals All series from Kensington Boos, One Week in Your Arms. Also available for pre-order is the second book in the series, Everything His Heart Desires.
 Author Links: